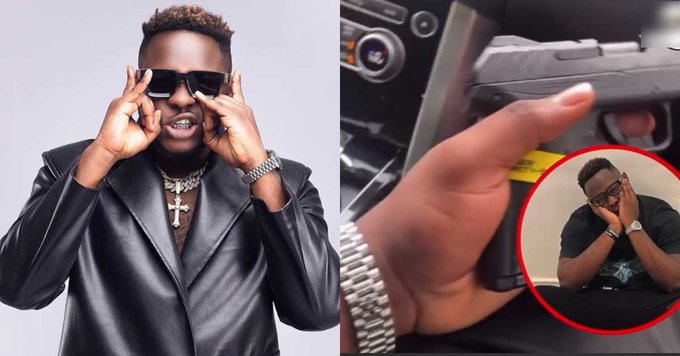 According to Citi News sources; hip hop artist Samuel Adu Frimpong, also known as Medikal; will appear in court today, Friday, October 22, 2021. 
The musician was denied police inquiry bail after the Ghana Police Service personnel arrested him.
On Thursday night he brandished a gun in a video seen on social media which led to his arrest.
The officers transferred Medikal from the Accra Regional Head Office to an unnamed police station and held in custody.
Medikal's appearance in court comes a day after Shatta Wale and 4 other persons were remanded into police custody, following a claimed gun attack that was later revealed to be a fake story.
On Thursday, October 21, 2021, after their first court session; the Accra Circuit Court put them on remand for a further investigation.
The police on October 19, 2021, apprehende Shatta Wale; for spreading false information about an assassination attempt at his Accra home.
Related news