Ghana is one of the countries still battling to eliminate the COVID 19. People are still observing the safety protocols as it was announced earlier when the virus reared its ugly head. Recently, this is what has been reported from Nkawkaw Hospital.
According to reports, the part of Nkawkaw Hospital that has been reserved to keep the body of those who died of as a result of COVID 19 is full and as at now there is no space to keep any other person who will die of this pandemic. It was then realised that those who bury these bodies have been on strike for almost two weeks now.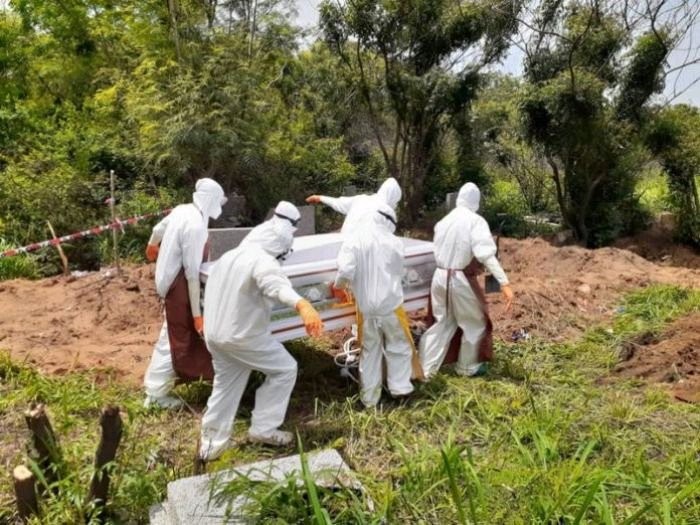 The head of this department was interviewed and according to him, they have been on strike for a very long time and no one has even decided to listen to them and address their problem. He continued that they lack equipment to protect themselves when working on the bodies.Also, the government promised to let them stop paying tax till December for risking their lives dealing with COVID 19 but they are still paying tax.
In conclusion, he made it clear that they are never going to resume their work until the government does something about their challenges in their operations. This is what has been reported from Nkawkaw Hospital.