The entire student body of the University of Education, Winneba is set to embark on a peaceful demonstration dubbed "fix the students portal".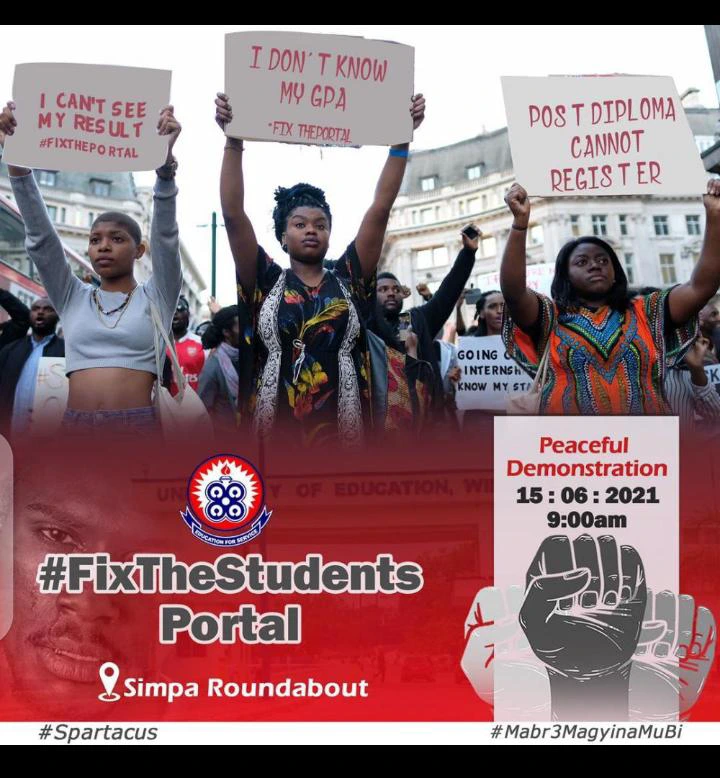 According to them, they are not able to access their portal and as a result of that, they cannot register their courses in the portal and also don't even know their GPA.
The students made it clear that this has been an issue of the past and the management has always been giving them false hopes. But it has gotten to a point where they can't wait anymore.
The inability of students to access their students portal makes registration for post-diploma students impossible.
The peaceful demonstration is set to take place on the 15th of June, 2021. The time set to commence this demonstration is 9:00am prompt at the Simpa Roundabout of the school's north campus which is the main campus in Winneba.
Students have promised to put up a calm and good behaviour even as they embark on this peaceful demonstration and would not turn out to be the opposite