After a man created some artificial dark-skinned human parts and images of them appeared online, reactions erupted on social media.
The dexterous works of the man known as John Amanam were shared by a Twitter account, @Blacksregion, who characterized him as a professional craftsman who took the time to look for a dark skin substitute.
He captioned the images as follows:
"Meet John, he is a skilled craftsman from Nigeria who is paving the way in prosthetics for darker skin tones. He's very talented"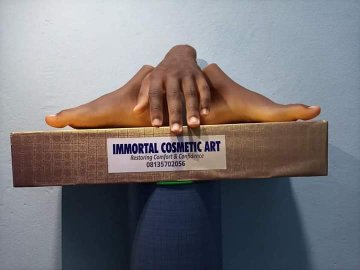 Although others have praised him for his incredible creativity and talent, some believe he is in grave danger if he is found by the police holding such artworks late at night.
See his post and some reactions below: