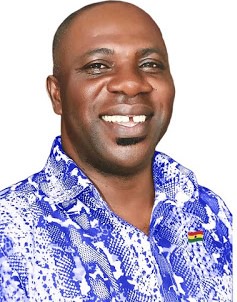 Wilson Arthur- Chairman
Hon. Wilson Arthur will continue to play hi role as the Chairman of the FA cup committee for the country as far as football is concerned.
The owner of Division One League side Skyy FC was put in charge of the committee in November,2019 but had his first year cut shortly by corona virus pandemic.
Reports indicates that he will continue to lead the committee as far as the Association is concern to bring about a successful organisation of the competition.
The vice Chairman, Kofi Poku has also been retained by the Executive Committee.
Below is a and the list of the various portfolios of our people who have just assumed the new position of the FA cup committee after a series of proper scrutiny and confirmation.;
1.Wilso Arthur-Chairman
2.Kofi Poku- Vice chairman
3.George Ofosuhene- Member
4.Robert Duncan- Member
5.Oloboi Commodore- Member
6.Frederick Agbenyo- Member
7.Donne Komako- Member