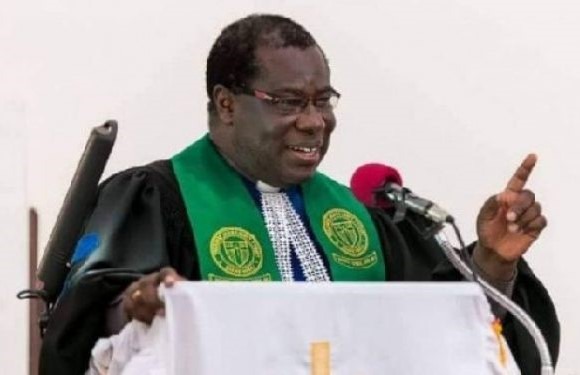 Rev.Professor J.O.Y Mante ,Moderator of the General Assembly of the Presbyterian Church of Ghana (PCG),has called on the government to provide more jobs opportunities for Ghanaians to end the craze for quick money.
He explained that the need to make money while unemployed, often contributed to people indulging in money rituals ,using human blood and parts.
He appealed to the government to provide enough jobs and better conditions of service for workers to reduce the temptation to get quick money in this world.
Rev made this clarion call during his visit to the PCG's Victory Congregation ,a new church auditorium founded by a couple ,Mr. And Mrs. Agbo at Akyem Apoli in the Birim south District.
He added that lack of jobs often influence people to pay heed to claims of money doubling and other social vices and called on the country's regulatory bodies ,such as the Bank of Ghana, to step up their supervisory roles.
He said the action of the two teenagers who were arrested at Kasoa was the height of indiscipline and craze for money.