Throwback
It's almost three years now when Sonnia Otu Serebour was found dead at Softline?.
Sonnia Asantewaa Otu harbor was 16 years in the year 2018 when she was killed at Kumasi offline. She was born and raised At Kumasi Tanoso. She was a junior high school graduate. Right after Junior High School, Asantewaa intrudes herself into hairdressing.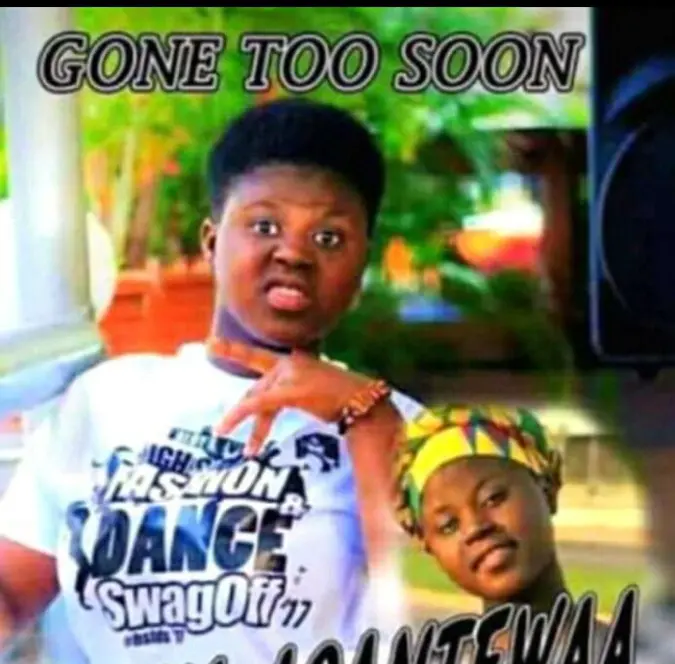 Few Months after entering the hairdressing, she joined a bad Gang. She stopped the hairdressing, following friends to the poolside, clubs, and parties. She started chasing men like dogs. Sometimes she doesn't sleep in the house. One Night(in 2018), Asantewaa went out with her colleagues without returning. Since she normally doesn't sleep in the house she also didn't look for her. The following day, her dead body was found at sofoline. None of her friends was arrested and up to now, nobody has been arrested.It was like a party when plenty of scammers stormed the funeral.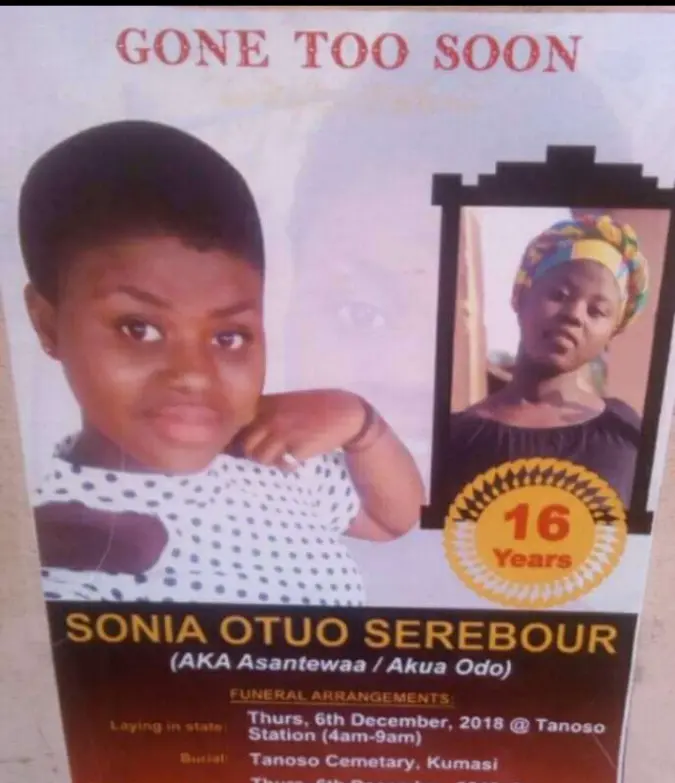 I"M taking this advantage to advise my fellow females to be wise and vigilant. If you fool somebody will use you for sacrifices.