Pastors are therefore role models in the society and thus, must be careful with whatever their project to people out there because, they are believed to portray the Character of God and thus, wrong things will cause more harm.
The lead pastor of the Apostles Faith Church, John Bosco is expected to explain to the chiefs and elders at Asankragua, about what happened at his church during a sermon.
It is believed that, children were even around when he was rendering those teachings, bending down some women to teach what married couples do, as a form of practical for his church members.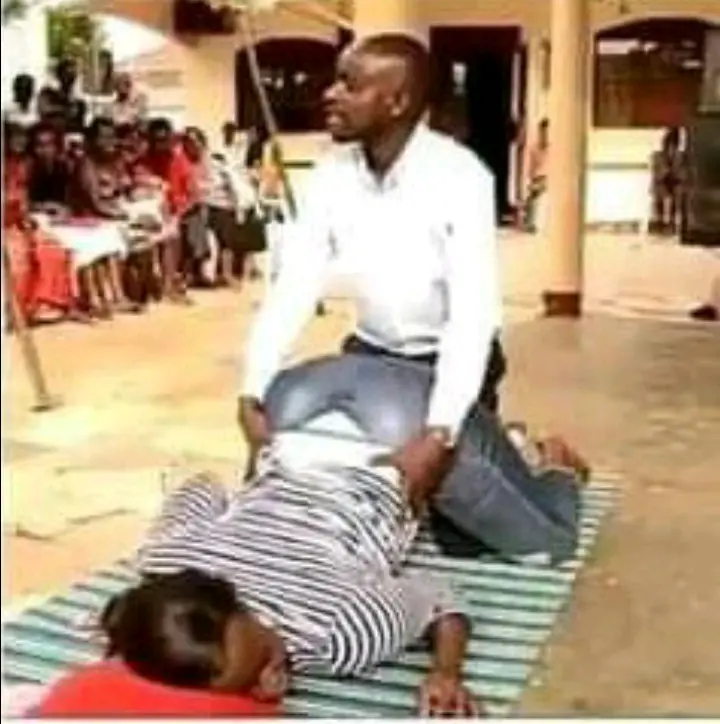 This man of God went too far. Should a man of God do this at church?
Give your comments here, share this post and follow my page for more of these