Mother of Two With 'Huge Tundra' Arrests All The Male Date Rush Contestants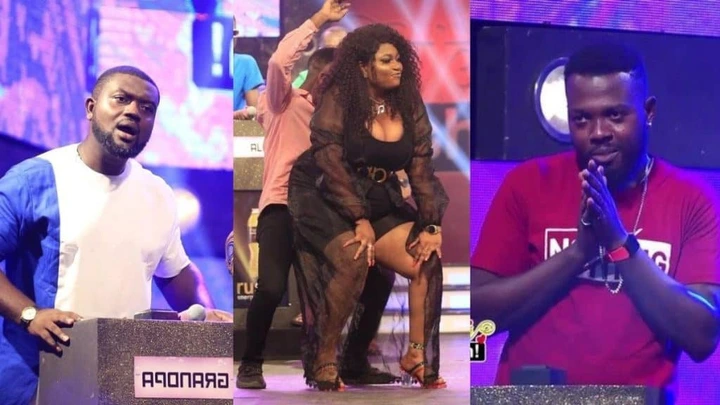 TV3 Ghana's Date rush just keeps pulling up with surprises every week with its episodes. In this week's episode, a beautiful lady has managed to turn the heads of not only contestants but also audiences watching in the auditorium and from home.
The well-endowed lady made her way on stage to search for love like all the ladies have been doing in this special season. Many were surprised, however, when they heard the lady who would be coming on board was a mother of Two. For many of the male contestants that were a huge turn-off, so there was anticipation that many if not all of them would turn off their rushes.
However, things took a strange turn. When the lady danced onto the stage, many men were captured on camera entranced by her "Package". She seductively danced her way greeting each of the contestants and also charmed them with her smile.
Pleased with what they were seeing, most of the male contestants left their rushes on implying their interests. Even those who put it off put it back on after a series of questions to find out more about the kids.
When asked if the two children were fathered by separate men, Ines answered that it was one father. She also adds that she is a single mother because her former lover was married and lied to her. She adds that she thought the relationship was a serious one that was leading to marriage, however, she one day found information in the former lover's bag proving that he was married to someone else.
She adds that the man was willing to continue with the relationship, however, Ines said she wasn't going to continue further and thus ended things with him. Ines adds that the children are 8 and 9 years respectfully.
After all the back and forth between the male contestants, Fareed, who was calm and composed won Ines as a date.
Don't forget to leave your comments
Credit to Opera news.