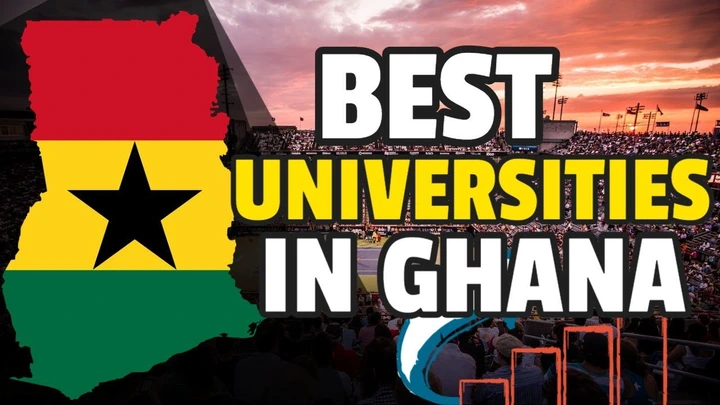 Below are the top 5 universities in Ghana base on our research and analysis:
1. The University of Ghana was established in 1948 when it was known as the University College of the Gold Coast and it is on record that the University of Ghana is the oldest and largest of Ghanaian universities and tertiary institutions.
2. Kwame Nkrumah University of Science & Technology (KNUST) was founded by Kwame Nkrumah and established in 1952. KNUST is a globally recognized university for being the premier center of excellence in Africa for courses in Science and Technology, research and entrepreneurship training for the development of Ghana and Africa.
3. The University of Cape Coast was established in October 1962 and started off as a University College but attained the status of a full and independent institution, fully accredited with the authority to confer its own degrees, diplomas, and certificates.
4. The University of Education, Winneba is a Ghanaian higher institution of higher learning located at Winneba. It was established with the aim of training teachers and professional educators for the Ghanaian education system charged with the duty to spearhead a new national vision in the Ghanaian education sector.
5. Ashesi University is among the top ten universities in Ghana that both national and international students can apply for. The university started teaching students at the end of the first quarter of 2002 following its establishment with the aim to educate African leaders of exceptional integrity and professional ability.