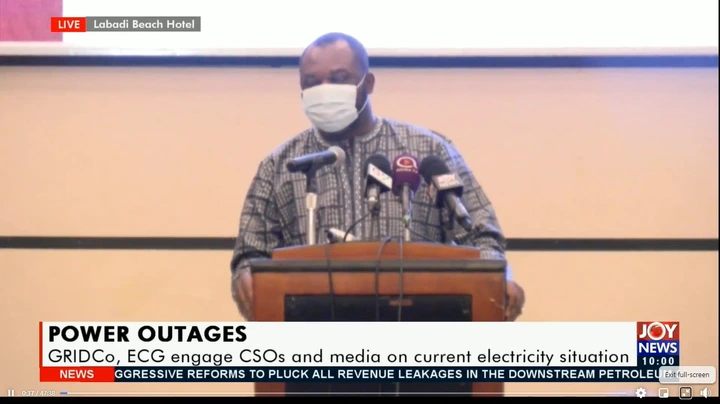 Energy Minister Dr Mathew Opoku Prempeh has revealed that some parts of the nation will from next month experience systematic power outages.
This, according to him, will be an addition to the current outages power consumers have been experiencing which has been attributed to system upgrades and maintenance works.
Energy analysts have in the last few weeks asked for a load shedding timetable that will enable power consumers plan in anticipation of power cuts.
So speaking at a Civil Society engagement on current challenges, Dr Opoku Prempeh said in the quest to prevent unplanned power outages that may disrupt business operation a systematic one will be drawn and implemented from May for affected persons to plan their lives accordingly.
"Just two days ago, I received a letter from Millennium Development Authority (MiDA), [the company which is helping with the upgrade of the Pokuase and Kasoa substations] informing me in the month of May, there is going to be systematic power outages.
"So we have invited ECG [Electricity Company of Ghana] and GRIDCo [Ghana Grid Company Limited] that in the light of this information we sit and plan and communicate to the people who will be affected way before it happens," he said.
Meanwhile the Ghana Grid Company Limited (GRIDCo) in March revealed that it is in discussions with the Electricity Company of Ghana (ECG), to develop a load-shedding timetable for power outages in some parts of the country.
The table, according to the country's power transmission company will provide details of the time and places that would experience power outages at any point in time between April and June this year.
Management of GRIDCo indicated that some towns in the Greater Accra Metropolitan Area, Winneba in the Central Region and Greater Kumasi Metropolitan would be affected