It's the dream of of many parents to see their children enrolled into the various colleges and universities in the country, however there are some mandatory requirement needed to be met before your application can be successful. So as a student wishing to apply for a form online, you need to know this;
1. Birth certificate: During the application of your form, most especially university forms, the birth certificate becomes a mandatory tool required to be provided before your application can be confirmed as valid.This therefore serve as a reminder to all manner of people wishing to get enrolled into the tertiary institution. Due to the delay in getting birth certificate, this is just a reminder to you to get it early before it becomes late.
2.Voter ID Card; The voter ID card should not be overlooked because without it your application is incomplete.The voter ID makes you known as a patriotic citizen of your country and different from any other individual.So be reminded before time elapse.
3.The cut off aggregate should be known before application.This serve as a guide to applicants to ensure that the choice of the applicant is met. eg An applicant may be interested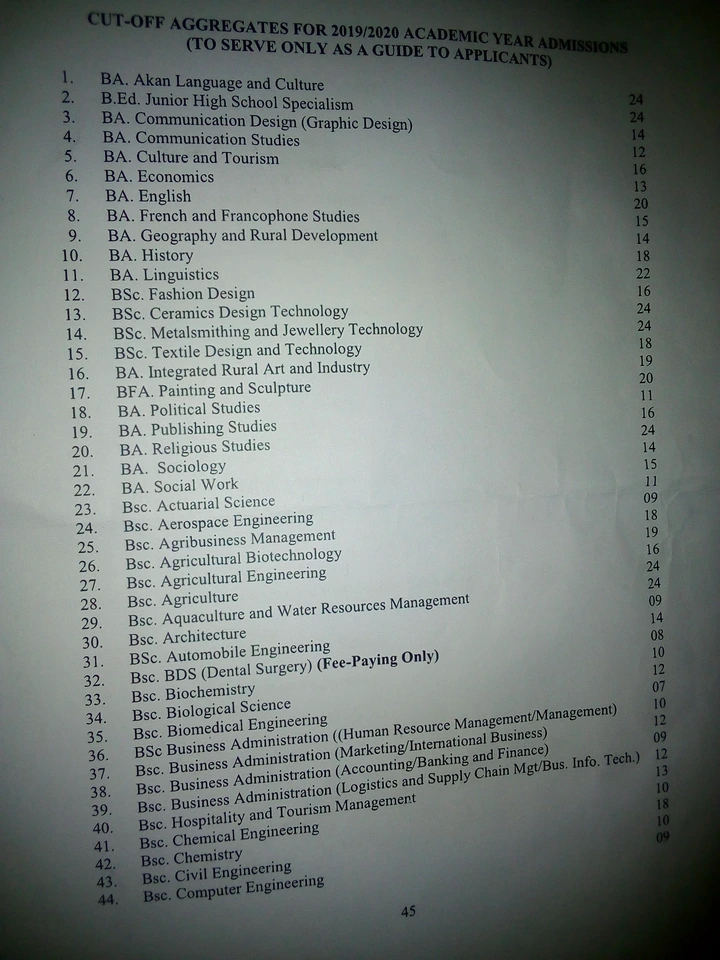 in midwifery with the best aggregate of 25 but the cut off aggregate may be 20 You will apply alright but ends up not getting a course of your choice. So it's better to check the cut off aggregate of the course you intended to offer before application. eg below is the cut off aggregate of Kwame Nkrumah university of science and technology for the 2019/2020 academic year