A 45-year-old driver of a Mercedes-Benz bus with registration number AS 4530-P loaded with goods has died in an accident at Afful Nkwanta.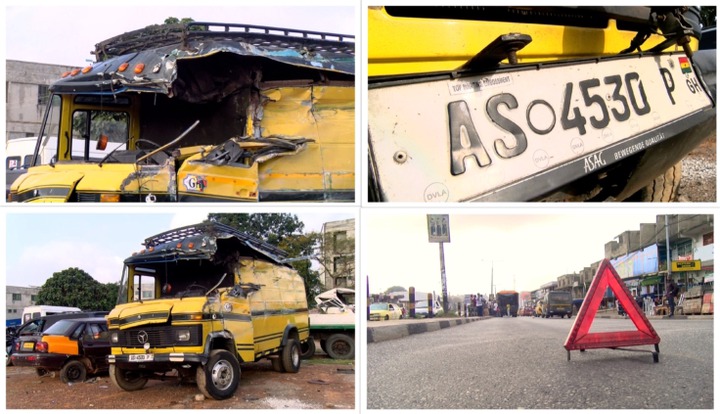 According to reports, the deceased lost control of the vehicle due to a brake failure on Thursday evening but he didn't went to any Mechanic for support rather, he decided to go with his faulty brake.
The situation caused the car to overturn with a high speed and killed the driver identified as Iddrisu on the spot.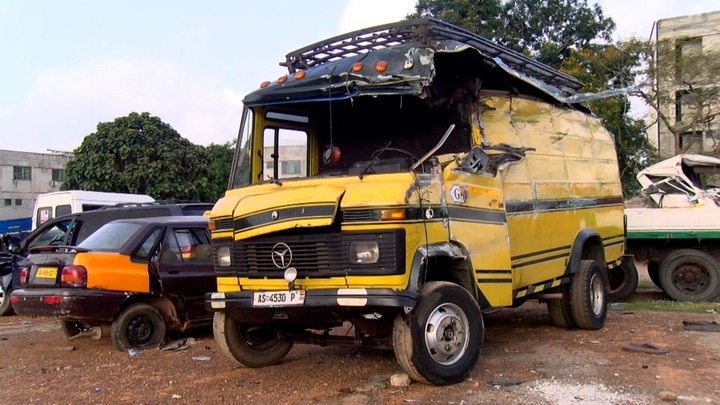 According to the eye witnesses, they saw the car roaming on the road as if it has lost control and to their surprise, the car accidentally overturned with a full speed and rolled several times which killed the driver at the scene leaving his Mate injured.
Currently, those who got injured including the driver's Mate are getting treatment in Okomfo Anokye Teaching Hospital while the driver's body was taking to the Mortuary.