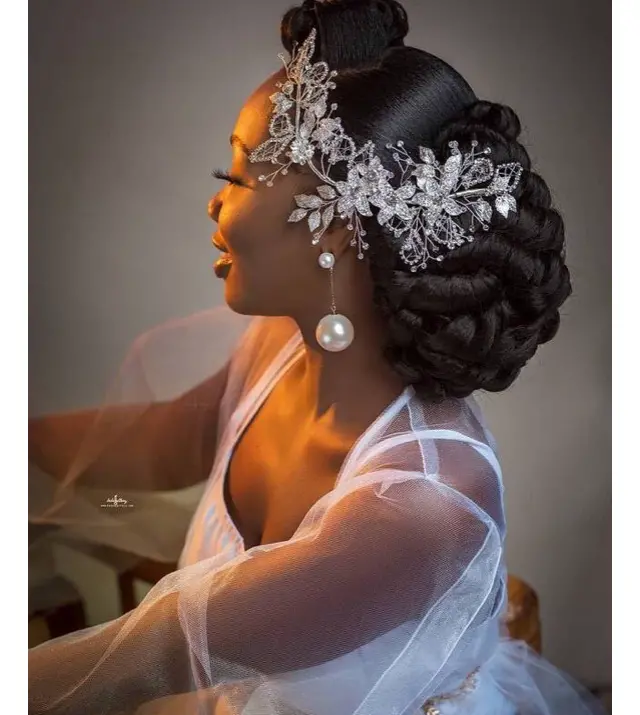 It is a great gift to be alive today, and all thanks belong to the King Of Kings, and we all ought to be grateful for this gift.Today we would take a look at some beautiful bridal hairstyles inspirations for ladies, who are ready and prepared to tie the knot with their better half.
One of the most important aspect of a wedding ceremony is the bride's hair. A bride can not have on her head just any hairstyle for this important occasion
It is required of her to make a simple but elegant hairdo for the ceremony. Bridal hairstyles are mostly in a form of a ponytail. But the hair is coiled around and pinned up to hold it in place.
These bridal hairstyles styles are decorated with bridal hair accessories like stylish hairpins, tiaras, hair combs, crowns, clips, headbands and so on and so forth.
I have compiled some breathtaking bridal hairstyles. Let's explore these beautiful style inspirations below;