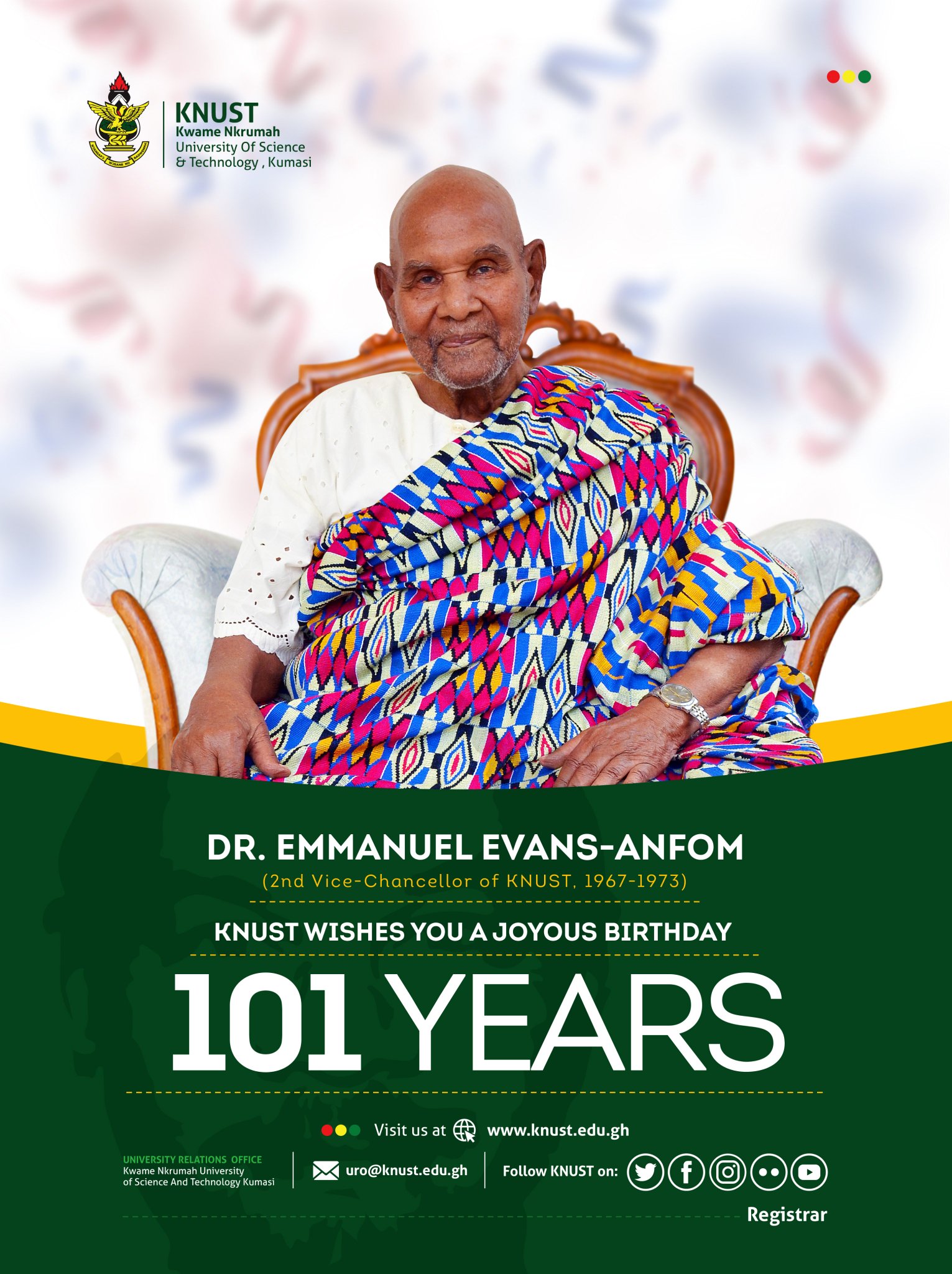 Dr. Emmmanuel Evans Anfom, Ghana's oldest medical doctor has reportedly passed away.
One of his son's Nii Teiko Evans-Anfom, took to his facebook wall to post the the demise of his father.
Details of the cause of his death remains unknown.
"DR. EMMANUEL EVANS-ANFOM
7th October,1919 – 7th April, 2021″ Nii Teiko posted on his facebook page
Screenshot below;
Emmanue Evans Anfom was born on 7 October 1919.
He was a Ghanaian physician, scholar, university administrator, and public servant.
 He served as the second Vice Chancellor of the Kwame Nkrumah University of Science and Technology from 1967 to 1973.
Awards and honours