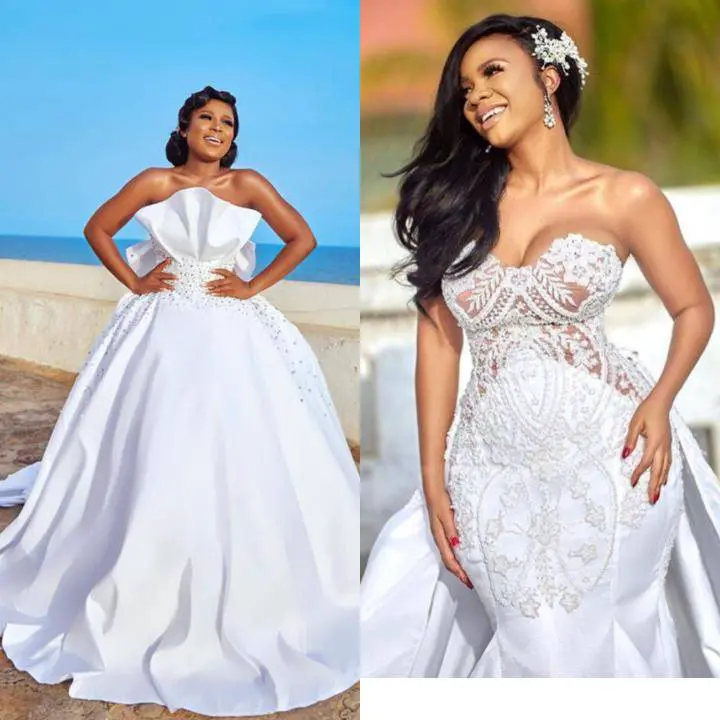 Berla Mundi and Serwaa Amihere are both Ghana's finest Television Broadcasters. The two used to worked together at the same Television station GHOne.
Berla Mundi currently works at TV3. She host Covid -19 360 on the same television station.Aside being televison personality, she is also a public relations consultant.
Berla was spotted on the internet wearing a gorgeous wedding dress that got people talking on social media. Although the photo seen was a Photoshop to advertise a product, she still looks absolutely amazing in the dress.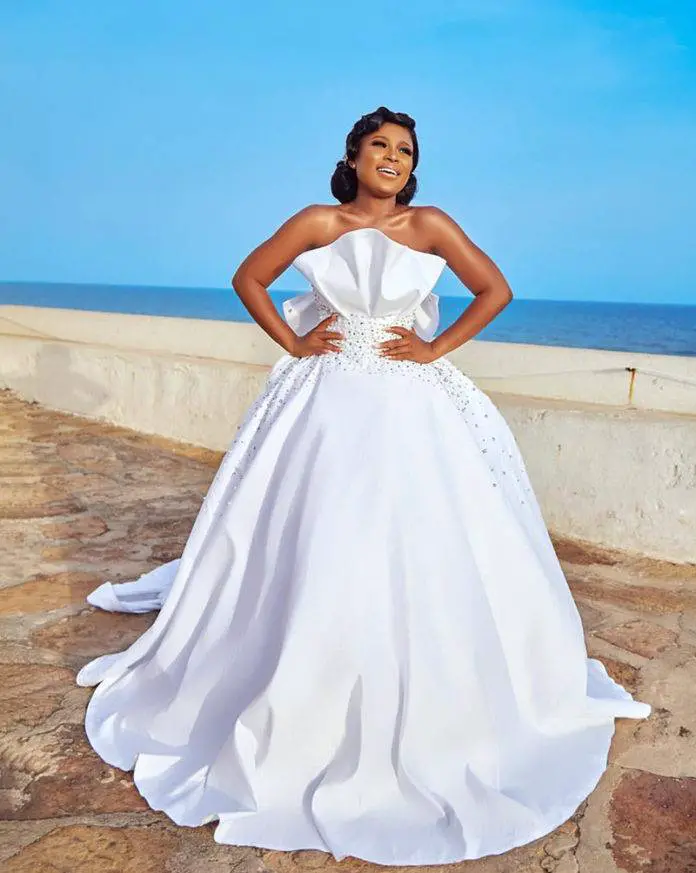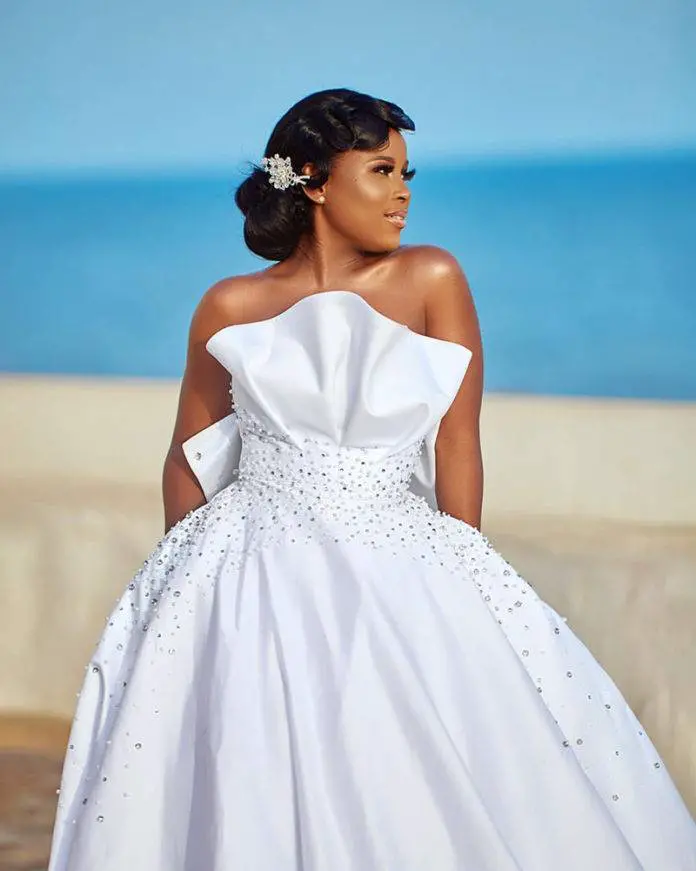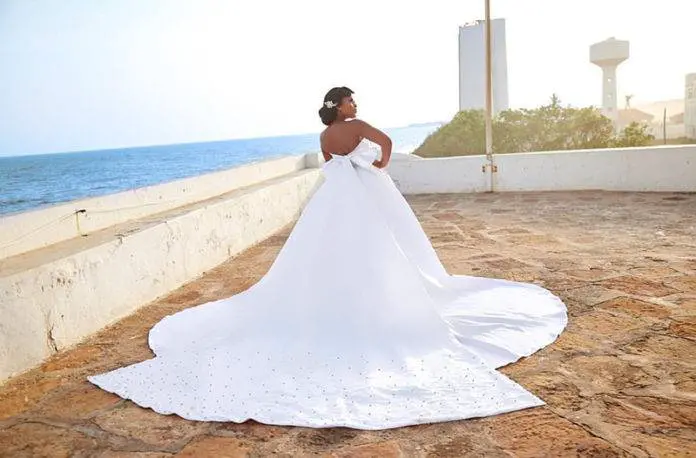 Serwaa Amihere the award winning broadcaster and also brand ambassador and GHOne broadcaster was also seen on the the internet in a beautiful wedding dress. Although the said photo was a Photoshop to also advertise product the award winning journalist looks absolutely stunning.