My fellow Ghanaians, I want to use this opportunity and medium to ask us, what is your opinion if the Government of Ghana, in collaboration with the National Communication Authority (NCA), must collapse all the TV stations they gave way for the "Mallams", and the occult people to promote their respective 1
There is a trending Painful Story that has virtually gone viral across all Social media platforms in Ghana, and also all TV Station over the crime that two teenagers, a Nineteen Years and seventeen years old boy, have taken to reveal more truth behind the murder of their own close friend who was until his death, 10 year old.
It was gathered that the two "Sakawa boys" stated that on that fateful day, all of his friends were watching a local movie, on a TV station that he failed to mention. Then suddenly they showed an advert and they all waited patiently for it to end, so they can continue watching they movie. Then from nowhere an advert surfaced about a "Mallam".
In their statement the "Sakawa Boys" said:
"The unidentified "Mallam" was busy chanting all about money, that we suddenly became interested and then we began to talk about it. So the three of us took a decision that we must go and visit the "Mallam", since he gave out his address Precisely in the Volta Region. He also gave out his mobile number too", They Said.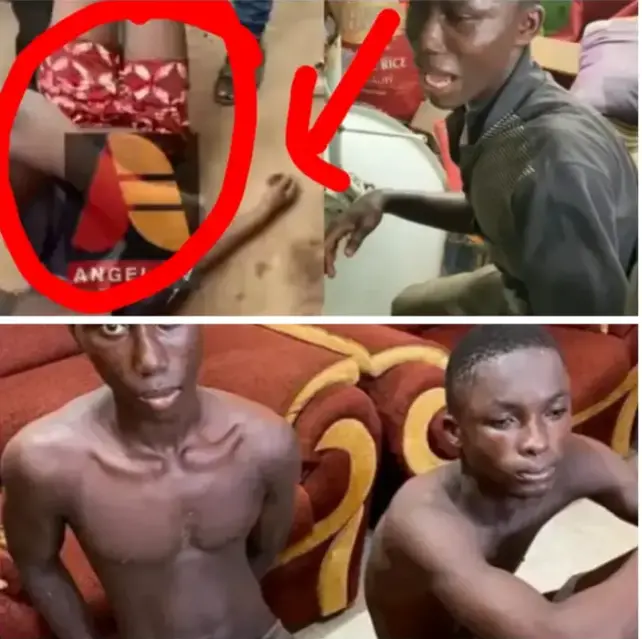 It is pertinent to note that most of our youths are now trading on the wrong path. This is not the legacy that our forefathers left for us, and this is never the right Path to follow in other to Make money.
I think is best that all TV stations should start hosting programs to help curtail the rate at which All this "Sakawa Boys" engage in money rituals.