Military man beaten to death in Agona Swedru
Sad news hits the military service in Ghana as one of the military personnel is beaten to death in Agona Swedru,Oda road this morning.
This sad incident happened this morning around 6am in Agona Swedru.
According to reports,This military personnel saw a young guy harassing a young lady on the Oda Road side in a certain kiosk.This millitary man was also jogging to Wawase in Agona Swedru..So he saw the young guy and the young lady in a certain kiosk.The young lady was screaming for help.So this military man decided to help the young lady
So when the military man went near them,the young man push the military man into a gutter behind him.So the young man also jumped into the gutter and punched the military man several times.
The young lady who was been harrased by the young man was also standing there watching them and she could not do anything.
According to the young lady, she was threatened by the young man not to run.But she did not listened to what the young man told her and she ran away.So she decided to report the case to the nearby police station.
According to reports,this young guy is now arrested by the police service in Agona Swedru.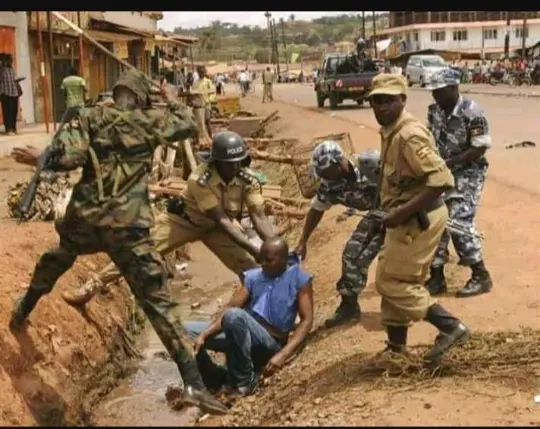 The above picture is just for representation.
No pictures were allowed to be taken by anyone around but the news is very true.
This is very sad.
Thank you for reading this article.Please don't forget to comment,share and follow for more updates.