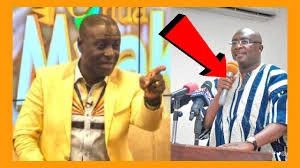 The NPP flagbearership is becoming one thing that is making headlines in the country.
Since the president and the current flag bearer for the NPP have to be replaced by another flag bearer, the NPP grassroot supporters have been insisting the vice president should succeed the president because of his good initiative and their vision.
Meanwhile, the supporters of the Minister for Industries have also been making efforts to make him the next flag of the party.
Following this, the Regional Chairman for the New Patriotic Party (NPP), Chairman Wontumi has endorse the vice president to be the next flag bearer of the party.
According to him, the economic knowledge and digitization vision of him( Vice President) makes him the "messiah' of Ghana and therefore, no candidate in the NPP can beat him to become the next flag bearer.
He made this clear when he was on his radio station, Wontumi Radio.