Death is unavoidable, it is a stage in life everyone will undergo at some point in life. The gap left behind by our loved ones is usually tough to be filled but we have to let them rest in perfect peace.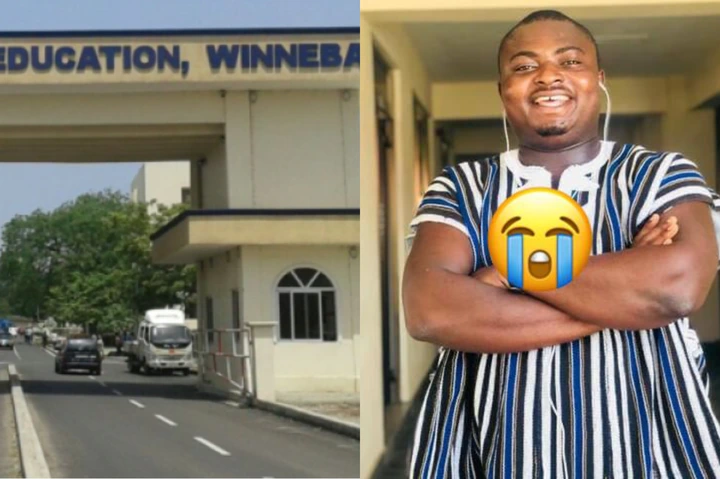 In news, today sighted by the Lukamberg on Radio Peace Winneba morning news announced the saddening death of Emmanuel Kwaku Acquah who is a student of the University of Education Winneba.
Emmanuel Kwaku Acquah is popularly known by the name on campus as Tong. He is originated from the Central region of Ghana. He is a music student who is currently during his national service at the University of Winneba Campus.
Tong became very popular on campus because of his skills in Piano, good, marvellous, and he is interesting to watch when playing. Tong has worked with a different band in Ghana like the legend of highlife music Amakye Dede, Pat Thomas, A.B Crentsil, Papa Yankson, and many more.
Please don't forget to follow me as I keep update on what lead to the cause of his painful exist.
His death came as impromptu and we are yet to find out the cause of his painful exist.
Join me as we send our condolences to the family and all UEW Students.
May his soul rest in peace.