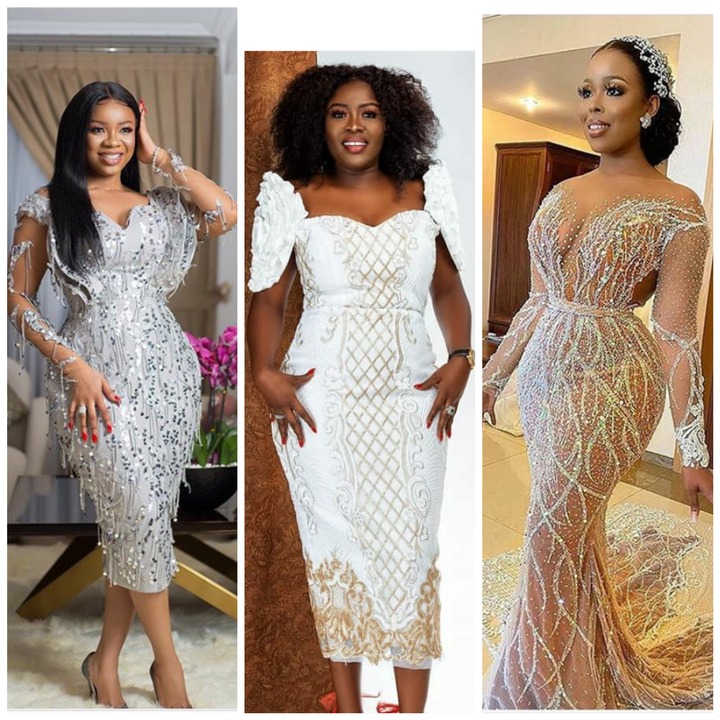 Have you ever feel so happy when you dress up? Have you ever experienced a situation when people keep gazing at you because of the beautiful design of your dress? As people ever called on you and asked you for the name and phone number of your fashion designer?
If you have experienced any of the above situation it is just very little when compare with having your lace nicely designed. The design of this fabric naturally bring about unprecedented beauty. Ladies who understand the uniqueness of Lace, the brightness and beauty the fabric adds to the person who wears it usually love to have it in a stylish way.
Lace material is generally known for it ability to add classy style to cloth designs especially when done by an experienced fashion designer but it looks more gorgeous when it is sewed in a stylish way.
Of recent, classy ladies have started seeing the importance of having their lace in a stylish way, depending on the brightness and beauty of that lace. The rate of how stylish your lace will be Is determined by the desire of the fashion enthusiast or the fashion designer.
Here are some photos of Lace Styles that would make you fall in love with the wonderful blends of styles.