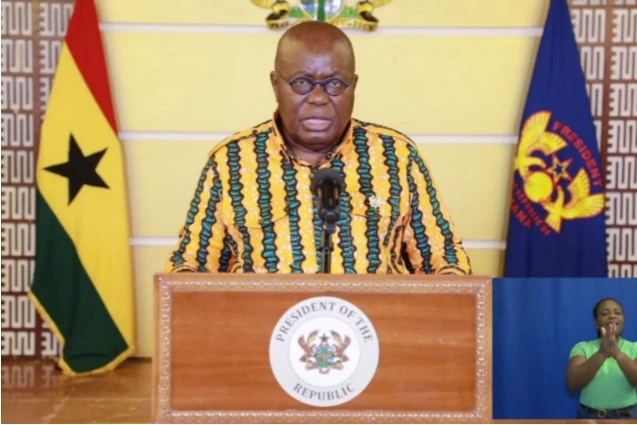 On Sunday, January 17, 2021, the president of the republic of Ghana, Nana Addo Danquah Akuffo Addo addressed the nation on the current state of the nation with regards to the covid-19 pandemic.
He reiterated the fact that the active cases has increased rapidly of which about 200 new cases are being recorded each day. He also spoke about some travellers from outside the country having tested positive for the new variant of the pandemic. He emphasized that such persons have been isolated and receiving treatment.
Again, he said most cases recorded are as a result of people disregarding the covid-19 safety protocols, most especially the wearing of face masks at weddings, funerals, parties and other social gatherings.
He warned that the security agencies have been empowered to deal with any one who go contrary to the safety protocols.
Most importantly, he gave a stern warning that, should we refuse to follow the safety protocols and the mask wearing protocols, he won't hesitate to let the country go on either partial or total lockdown.
He entreated pupils and students to also do well to follow all protocols in order not for government to close down schools.
Indeed, we must all do the right thing to ensure that covid-19 is out of Ghana. Let's follow all the safety protocols so we can achieve our target as a country; for indeed, there's always a light at the end of the tunnel!