Many fabrics have pop up around the globe as far as fashion is concern. This is as a result of the different designs and how fashion trend keeps on changing each and everyday.
However, African prints or Ankara fabrics have been existence for a long time due to its quality and how beautifully they are designed.
Back in the days the fabric was associated with old men and women since they were mostly the group that wore it the most.
Since the world is not static, the fabric has become one of the trending fabrics as far as fashion is concern. Fashion designers and fashionistas wear different designs of it for occasions.
Ankara fabric can be designed into trousers, jumpsuit, skirt and top, long dress and many more depending on how a person wants it. It can be worn to church and different occasions such as wedding, naming ceremony and other official programs.
Irrespective of the different designs Ankara fabric can be styled, some people find it difficult in getting a style for their fabric especially when it comes to jumpsuit styles and trousers.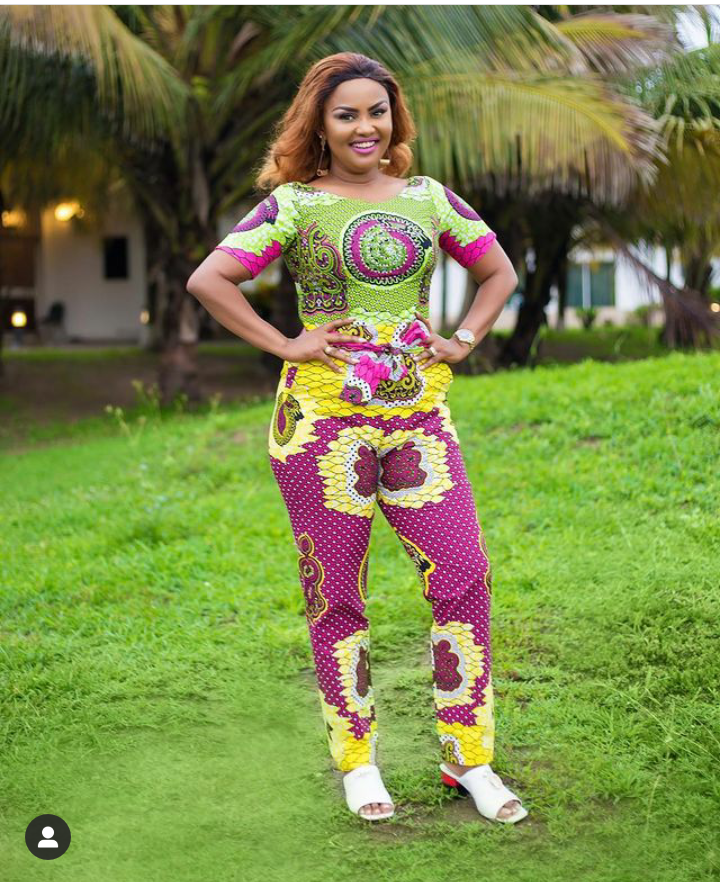 This article tends to address this difficulty by providing designs of Ankara trousers and jumpsuit worn by Ghanaian Actress Nana Ama McBrown.
Nana Ama McBrown is an award-winning actress and media personality. She stands out due to her sense of fashion and commitment to her works. Check this nice ankara designs of trousers and jumpsuit from her photos.