Joe Biden Sends Powerful Message To All Gays, Lesbians And Transgender Across The World.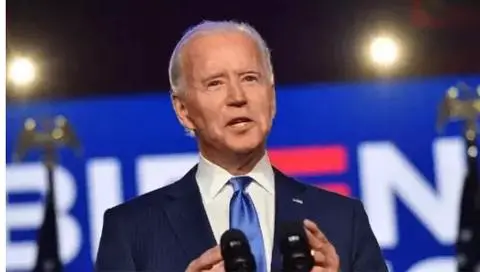 It came as a shock to many across the world when new president-elect, Joe Biden who will be sworn in next year January made a huge controversial tweet. While many will be dissapointed with him, this tweet will surely elate many gays, lesbians and transgenders across the world who have claimed to be killed, threatened, denied or discriminated in one way or the other because of their sexuali
Preparing for his swearing in as president of America come January next year, Joe Biden swore to protect the rights of the LGBTQ community. According to him he said it's intorelable that at least 37 transgender and gender non-conforming people have been killed this year alone. He promised that he and his administration once sworn into office would listen and fight for the queer people not only for their safety but also for their dignity and justice that has been denied them.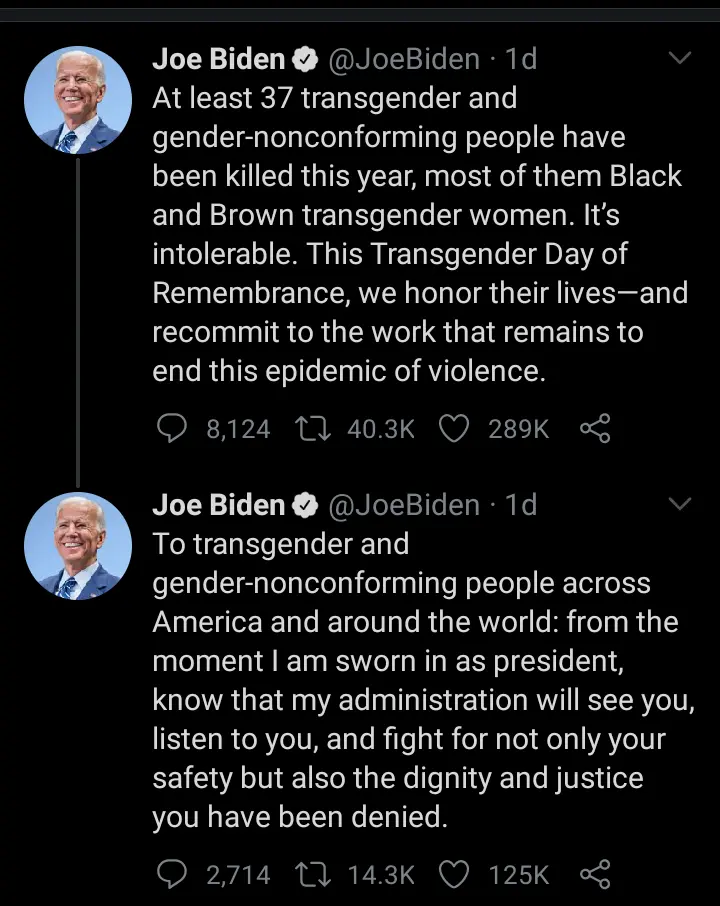 While there was some kind of mixed reactions to the tweet, a high number of Americans are supporting Biden in his anticipated move with someone saying "Love Is Love" but a lot of Africans have condemned it as well with some saying God created Adam and Eve and not Adam and Steve.