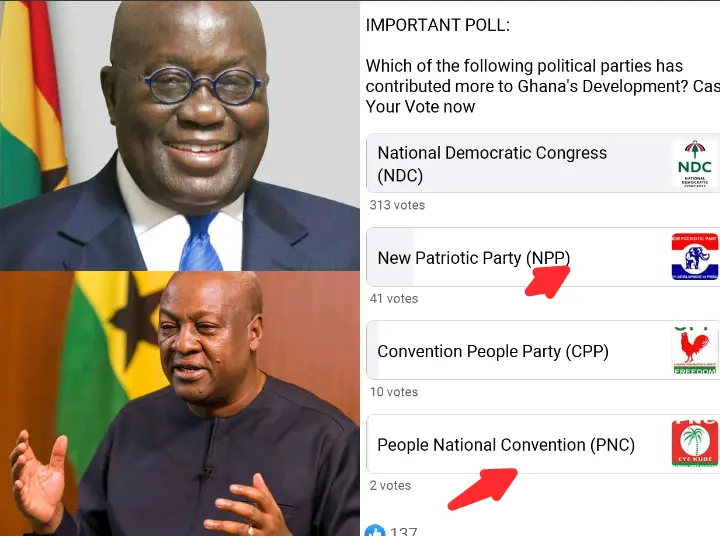 Most of you may or might not know what an Online voting system or poll is but I'll make sure I give a good and reliable clarification on what an online voting poll is all about. Please before you proceed,kindly hit the like and follow button to get some important updates concerning the 2020 general election that will hold on the 7th of December,2020.
An online voting poll is a software platform that helps in securing votes and conducting elections, as a reliable digital platform, they enable one to cast their votes without using any paper or being present at the ground of the election and they also protect the integrity of your vote by preventing voters from being able to vote multiple times.
THE NEW ONLINE VOTING POLL THAT PREDICTED THE WINNER OF THE 2020 GENERAL ELECTION.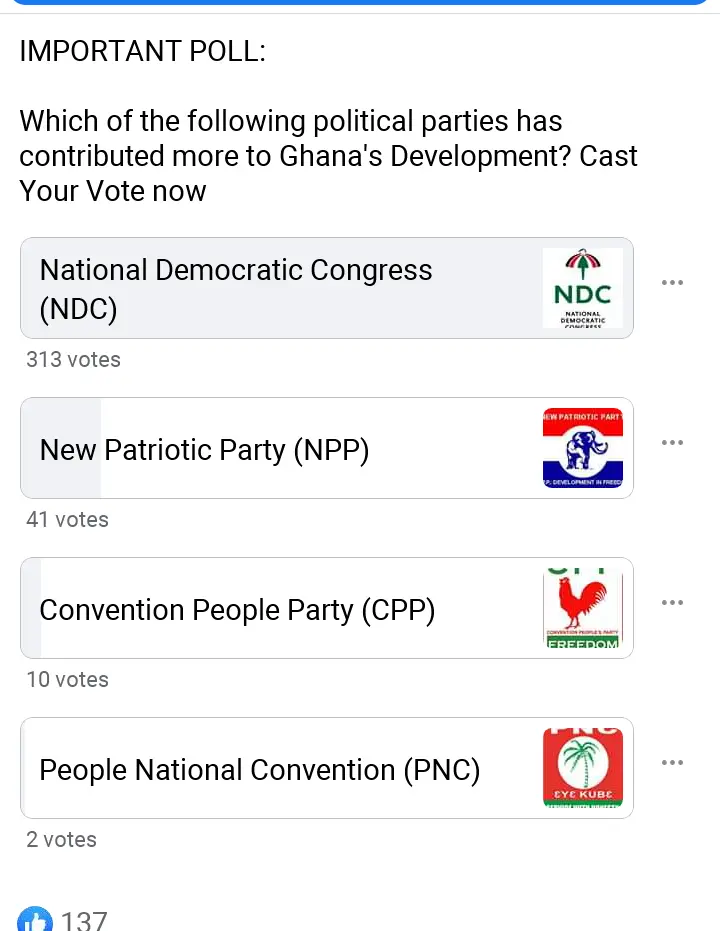 This new online voting poll made on Facebook has just predicted the political party that might win the 2020 general election in the Republic of Ghana,with the ruling New Patriotic Party (NPP) having 41 votes,the opposition National Democratic Congress (NDC) having 313 votes,the convention people party (CPP) having 10 votes and the People National Convention (PNC) having just 2 votes.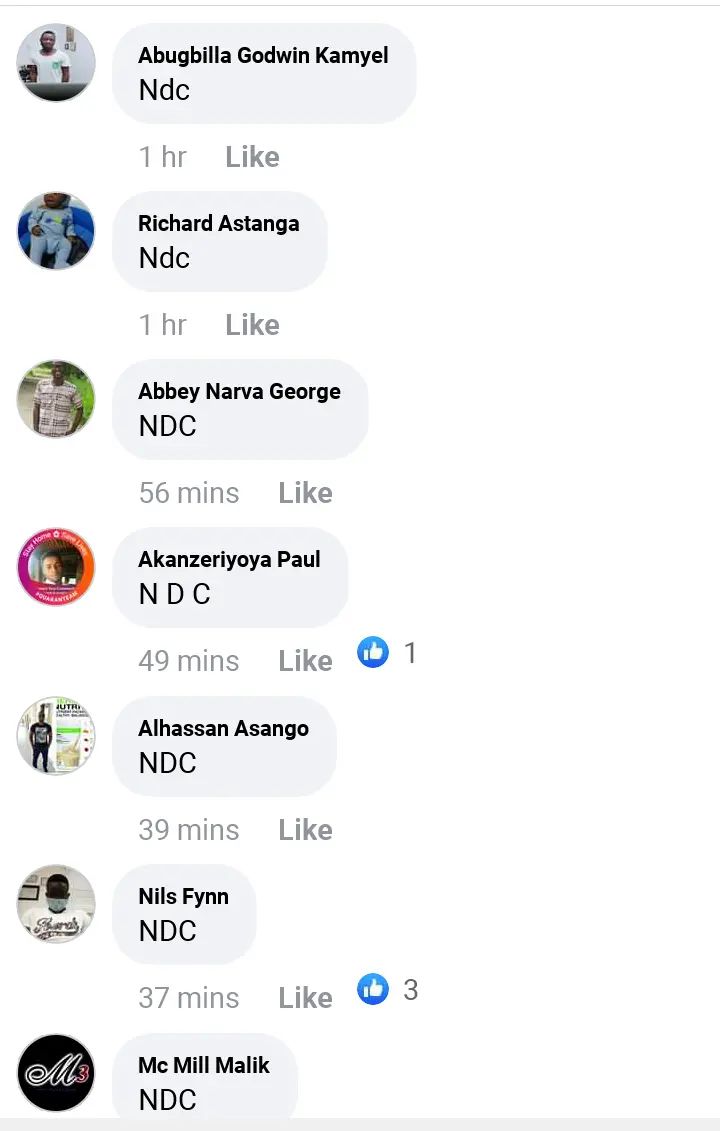 From the image of the voting poll above,it's very obvious the opposition National Democratic Congress (NDC) might win the 2020 forthcoming general election but not to be so sure,if you want your party to win on the 7th of December 2020 you need to go out there to vote.