The founder and the Leader of International Central Gospel Chapel, ICGC, Who is known as Pastor Mensah Otabil, has made a revelation about the Number one citizen of Ghana, President Nana Akufo Addo. It s a known fact that Pastor Mensah Otabil is a lover of gospel songs, and also he is known for his undiluted word and message of salvation to his members. While the cleric was speaking and preaching a sermon yesterday, the clergyman made some revelations about the Number one citizen.
The Cleric took to advise that Christians needs to be very watchful, and prayerful in these time. He stated that since he has been in existence, and as a citizen of Ghana, he has never for once witnesses such type of pandemic ever in the history of Ghana. He said also that personally he was shocked, on how this deadly virus could Result to so much problem in Ghana. Adding that it was just a test from GOD, as he will still find a way.
"I want to urge the Christians to me steadfast and prayerful in this time of Problem. Since the history of Ghana, and since I was a citizen of this Nation, there has never been any tine we witnessed such pandemic. I was totally devastated and and put into Worry, but let us all just know that every Test Bad Challenges, brought by GOD, he will still devise a means for the Problem", Mensah Otabil said.
According to the information gathered by a correspondent, whose name was given as HotNewsgh_official, stated that his main purpose and concern was how Covid-19 forced the closure of Churches, as it was the order by led administration of President Nana Akufo Addo, which followed the critics by some Ghanaians. He stated that the move by the led administration of his excellency, was for the Good and for the betterment of the Entire people of Ghana, Both Christianity and every other Religion. Adding that the dealt which caused a lot problem for the Good people of Ghana, had one solution which he insinuated to be President Nana Akufo Addo of Ghana.
"Let me just me remind us what the Bible said, that there is a reason for everything. And thank GOD for Bringing in President Nana Akufo Addo, into the Politics of Ghana as it was through his efforts that we were able to Fight the deadly virus", He Said.More also, Th cleric astonished the Number one citizen to keep growing in wisdom, knowledge and Understanding, as the totality, Authority and well-being of the Nation lies on his shoulder, so he needs make it his priorities.Furthermore, he revealed that one of the devises of Devil is to attack the head, and then corrupt Every of the head's totality. Irrespective of whether it is an Organization, a Family of any place, just be rest assured that the union is stronger, hence te leader is also strong too. Adding that his Prayer to Nana Akufo Addo is for him to be blessed by GOD, so that he can be able to Pilot the Affairs of this Nation.Frankly speaking, such message and boldness from men of GOD in Ghana, is what we as a Nation needs to be hearing in the Daily basis. So it will be wise if some other Men of GOD, can be outspoken like Pastor Mensah Otabil, debunking every mixed feelings and reactions from Ghanaians, who might attribute it to having Political interest.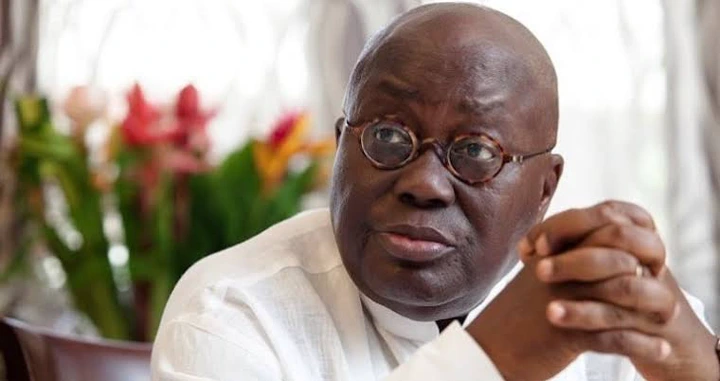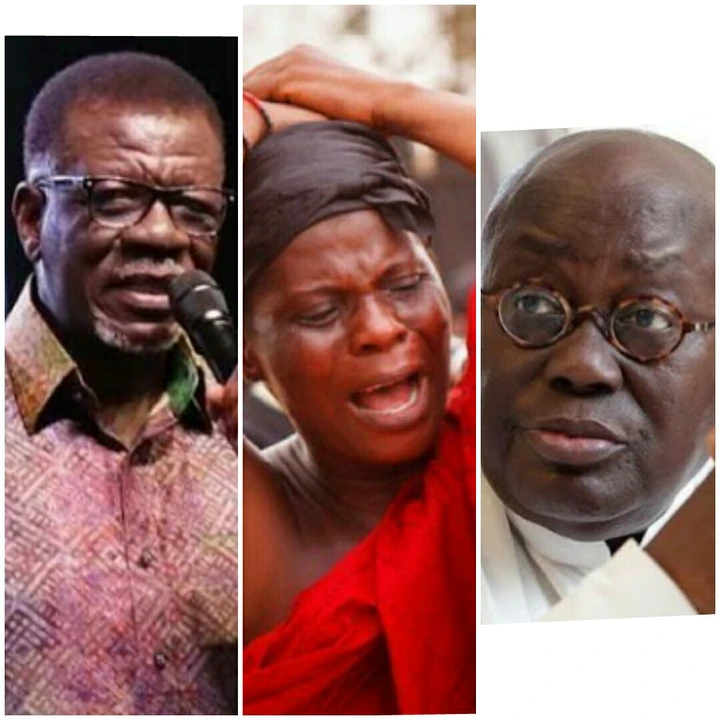 Meanwhile some Ghanaians expressed their feelings and emotions, towards what he said About Nana Akufo Addo.Below are the comments and reactions of some Ghanaians (you can read them through):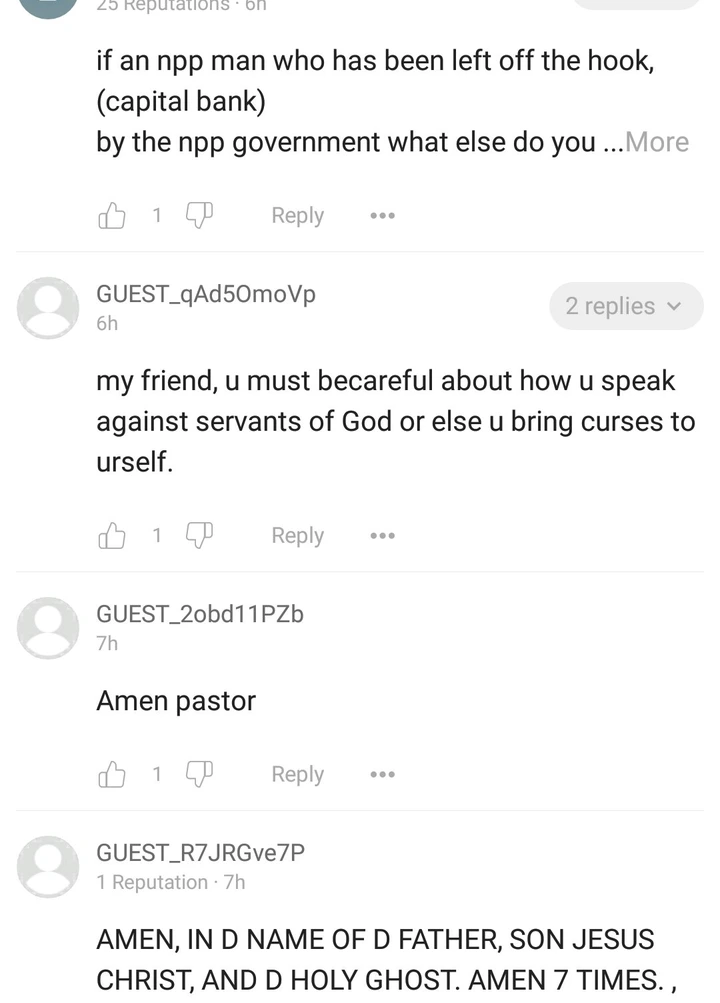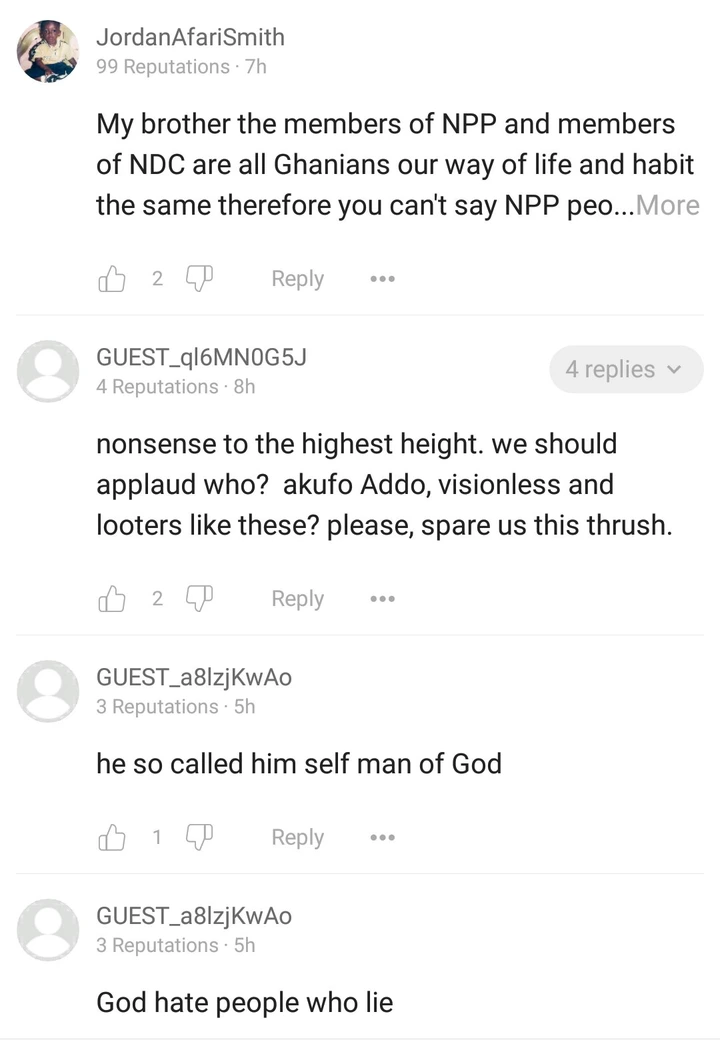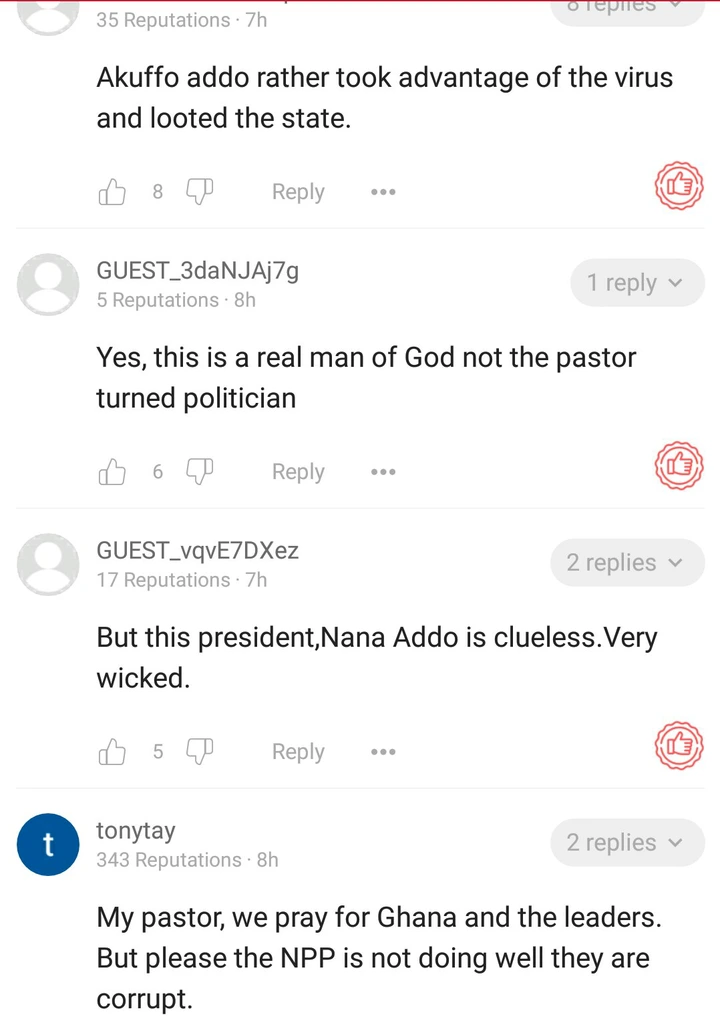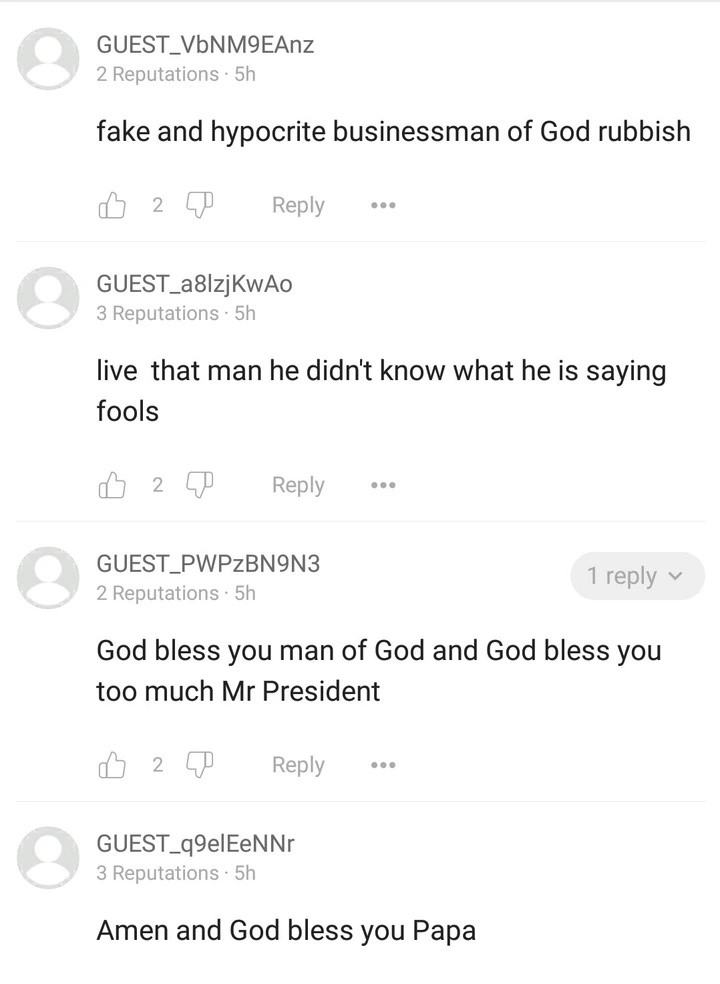 My Prayer is that the Good LORD shall preserve our President.What's your take on this? Please kindly share and follow to get more interesting articles happening in Ghana.