So this weekend, You Only Live Once [YOLO] Star, Cyril, real name Aaron Adatsi trended on social media.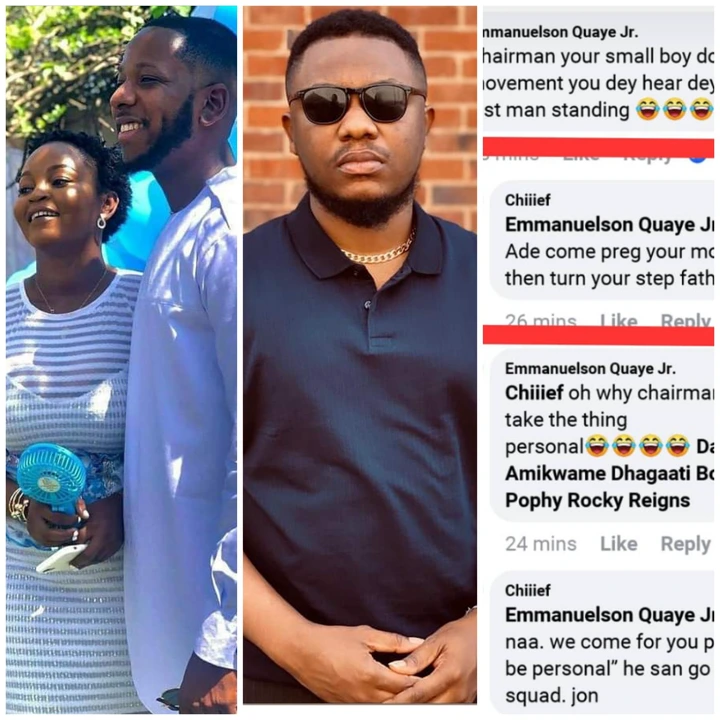 Sources claim he officially became a dad after holding a naming ceremony for his new born child.
The shock of the day was that Aaron Adatsi always in the YOLO Series acted like a good boy and always portrayed as a man who wasn't interested in women.
We later learnt he had even landed an ambassadorial deal to educated school children on abstinence until we saw him naming his child this weekend.
The actor christened his child with Ghanaian model Eyram.
But the news trending is that one of YOLO stars, King George decided to post an image of himself with the inscription "Last don standing".
Then one of his fans wrote under his post:
"Chairman, your small boy [Cyril] do low key movement [has given birth], you are here claiming last man standing".
Now see the reply the YOLO Star, King George gave to the fan after he asked when he is also giving birth.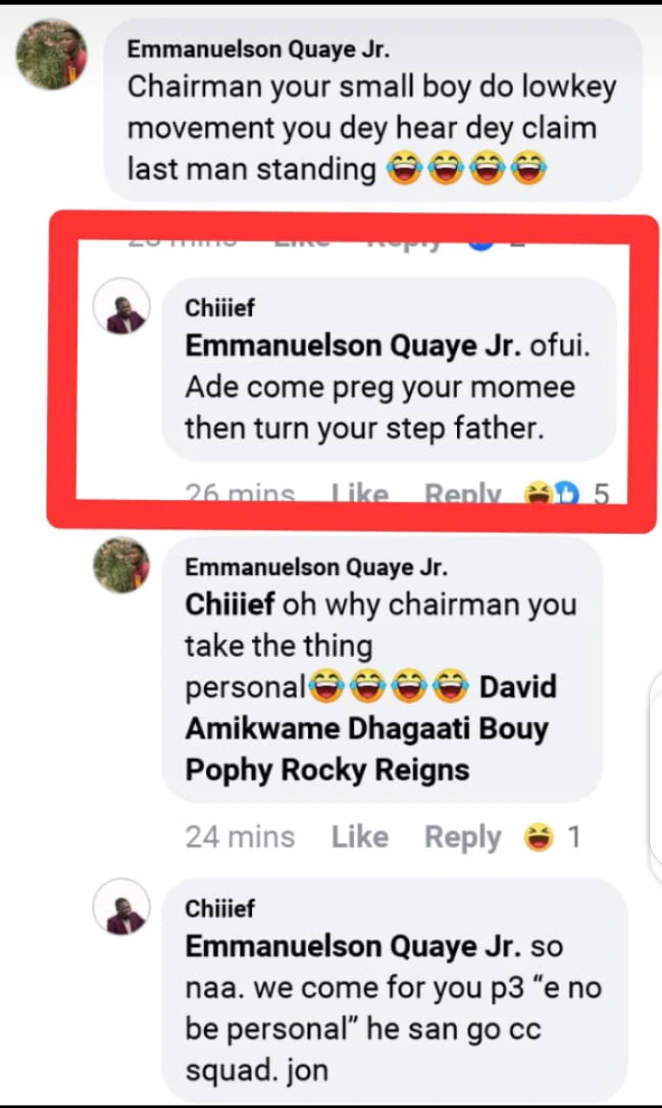 That's an heavy punch. Or what do you think people?
These our stars preach 'Genesis' but will be doing 'Hebrews'.