The President of Ghana His Excellency Nana Addo Danquah Akufo-Addo has addressed the nation today on the COVID-19 situation in the country and how his New Patriotic Party government is ensuring the safety of the citizen. The following the 7 most important statement the President made during his 18th address to the nation about the deadly disease.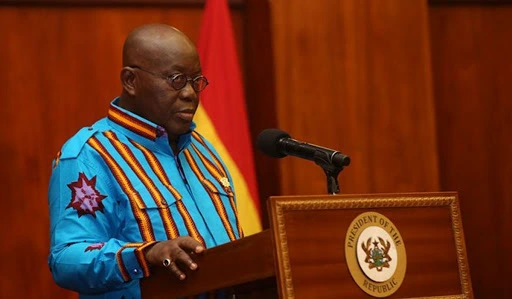 1. We in Ghana have been spared of further restrictions in the management of the country's COVID-19 case count.
2. We have also improved considerably the availability of PPEs for hospitals. There have been no calls on shortages in the hospitals so far.
3. The cost of taking care of people who tested positive for COVID-19 was being borne by the Government.
4. Football, the passion of the nation will return in 2 weeks
5. According to the BoG, the country's economy is rising faster, than earlier anticipated.
6. We must maintain this positive outlook in the management of our country's COVID-19 cases especially in the build-up to the Dec 7 Presidential and parliamentary elections
7. Ghana's recovery rate currently stands at 98.5%