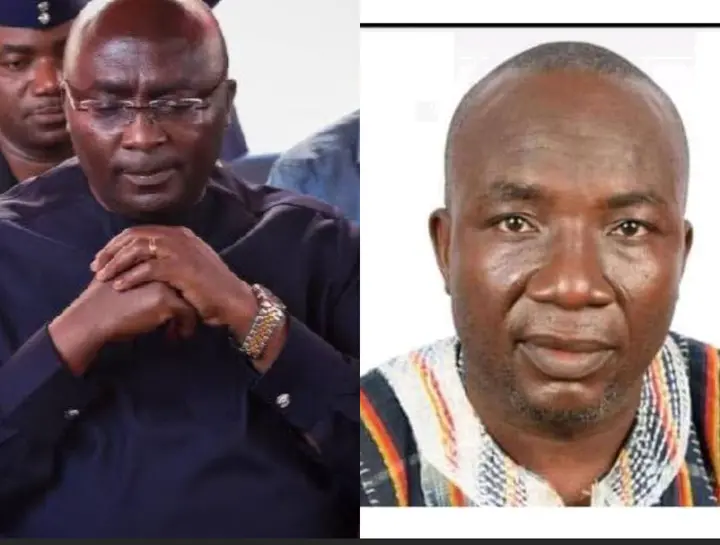 Ghanaians aren't taking it lightly with politicians these days and the sudden deaths that's been occurring in the New Patriotic Party's camp is becoming alarming, people are begining to ask questions, just this morning we were rocked with the news of the demise of one of New patriotic party's MP Hon. Abu Kamara the Parliamentary candidate for Yapei Kusawgu Constituency alongside some of his colleagues and friends, after they had a fatal accident.
To this cause the Vice President of Ghana Dr. Mahamudu Bawumia, has gone to his Facebook page to express his heartfelt gratitude, but to his greatest surprise some angry Ghanaians have another thing to say, some came to the comment section to spill raw words concerning the issue of death and they aren't sorry about it.
Here is the Vice President's Statement from his Facebook page;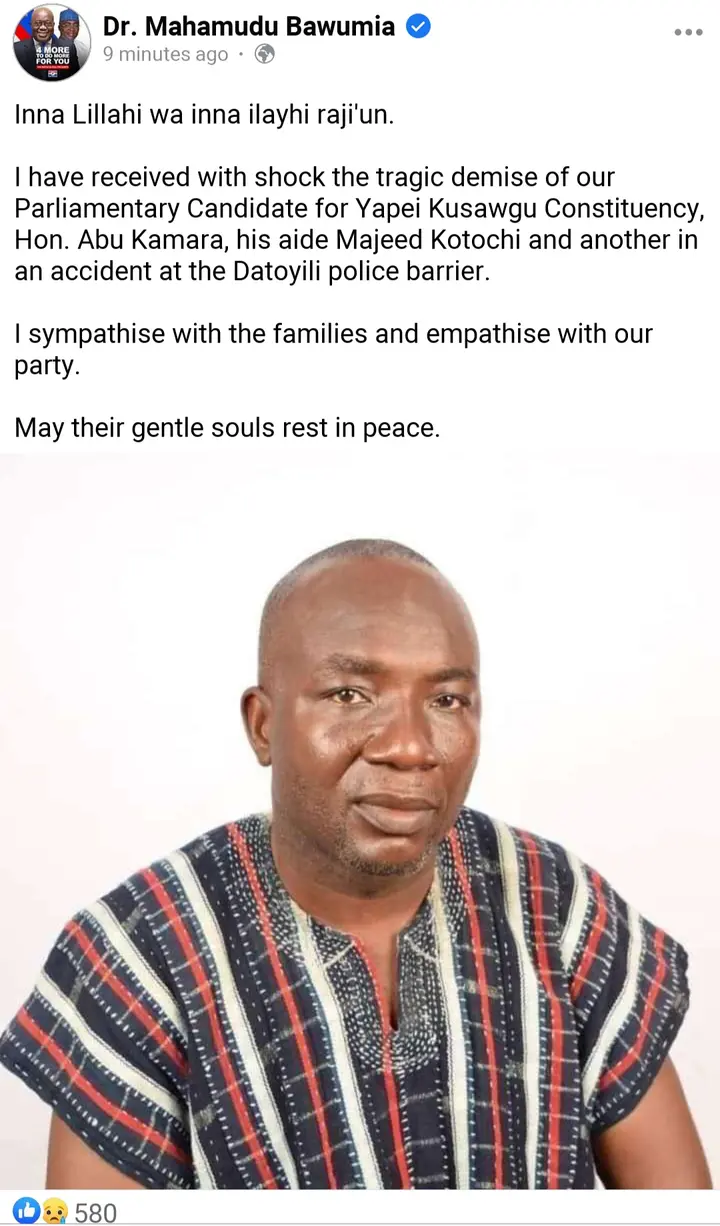 "Inna Lillahi wa inna ilayhi raji'un.
I have received with shock the tragic demise of our Parliamentary Candidate for Yapei Kusawgu Constituency, Hon. Abu Kamara, his aide Majeed Kotochi and another in an accident at the Datoyili police barrier.
I sympathise with the families and empathise with our party.
May their gentle souls rest in peace."
See Reactions From Ghanaians After The Statement;