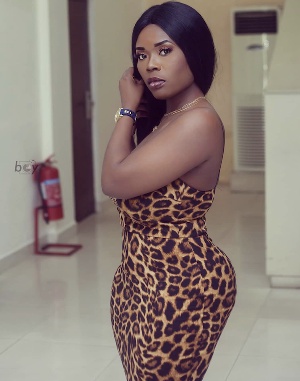 The 3rd edition of the Ghana Outstanding Women Awards came off last Friday, October 16th at the Alisha Hotel, Accra.
Once again, distinguished Ghanaian women who have impacted the society positively were honoured with various awards.
Media personality Deloris Frimpong Manso, aka Delay won them 'Outstanding Woman Tv Personality' of the year.
Out of joy and fulfilment, Delay broke down in tears whilst giving her acceptance speech.
She spoke a little about her journey to success which worth shedding a tear.
Watch the video below;https://www.instagram.com/tv/CGb531FC6LC/embed/captioned/?cr=1&v=12&wp=1304&rd=https%3A%2F%2Fcdn-af.feednews.com&rp=%2Fnews%2Fdetail%2F3ae56ec48e36dcaf34d2bc5914213319-gh-en%3Ffeatures%3D2114057%26client%3Dmini%26uid%3Db1d86bda5f989a4b52d88e64e4d2eb2010074144%26like_count%3D0#%7B%22ci%22%3A0%2C%22os%22%3A1843.2000000011612%7D