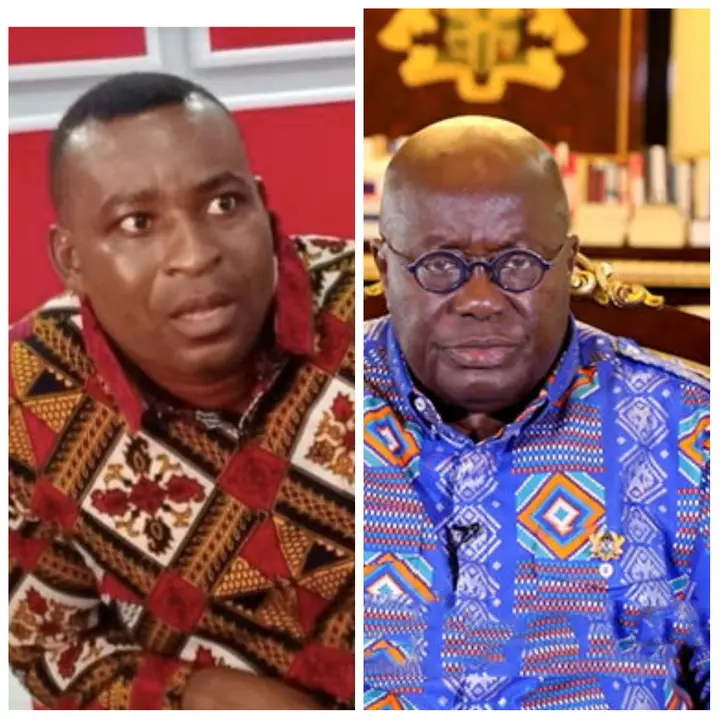 I do not doubt the fact that it will sound very strange to most people just like some people will endorse it as perceived to be what is really meant for the president. Well I may not be on the right position to say what the New Patriotic Party (NPP) Regional chairman said is endorsed or not by all Ghanaians until you tell your own perception of it.
The Ashanti Regional chairman of the New Patriotic Party (NPP), born Bernard Antwi-Boasiako but well known in the political enclave as chairman Wontumi has exposed new names of the president who doubled as the flagbearer of the ruling New Patriotic Party (NPP), His Excellency Nana Addo Dankwa Akufo-Addo.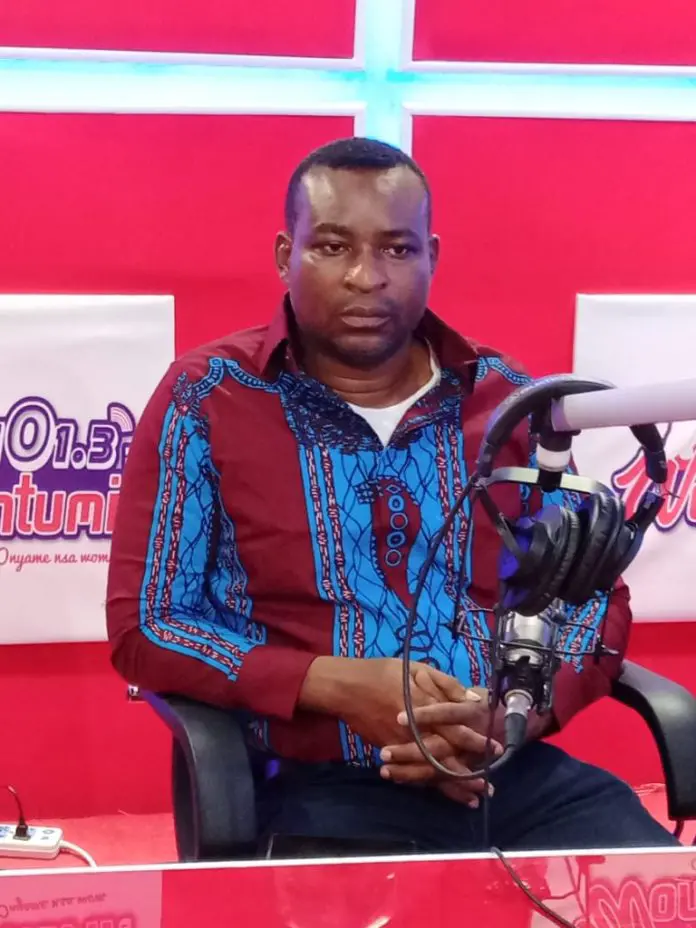 The controversial chairman took to his Facebook page, where he uploaded a picture of the president and christened it with different names and also indicated that the president deserves another four years as wished by all Supporters of the New Patriotic Party (NPP).
In a Facebook post, chairman Wontumi posted president Akufo-Addo's strange picture and wrote:
"Addo showboy, Addo guy guy, Addo Free SHS"
"4More4Nana
4more4ForNanaToDoMore.
4MoreToDoMoreForYou
TrustAkufoAddo", chairman Wontumi wrote.
Do you think chairman Wontumi has Revealed the truth about president Akufo-Addo?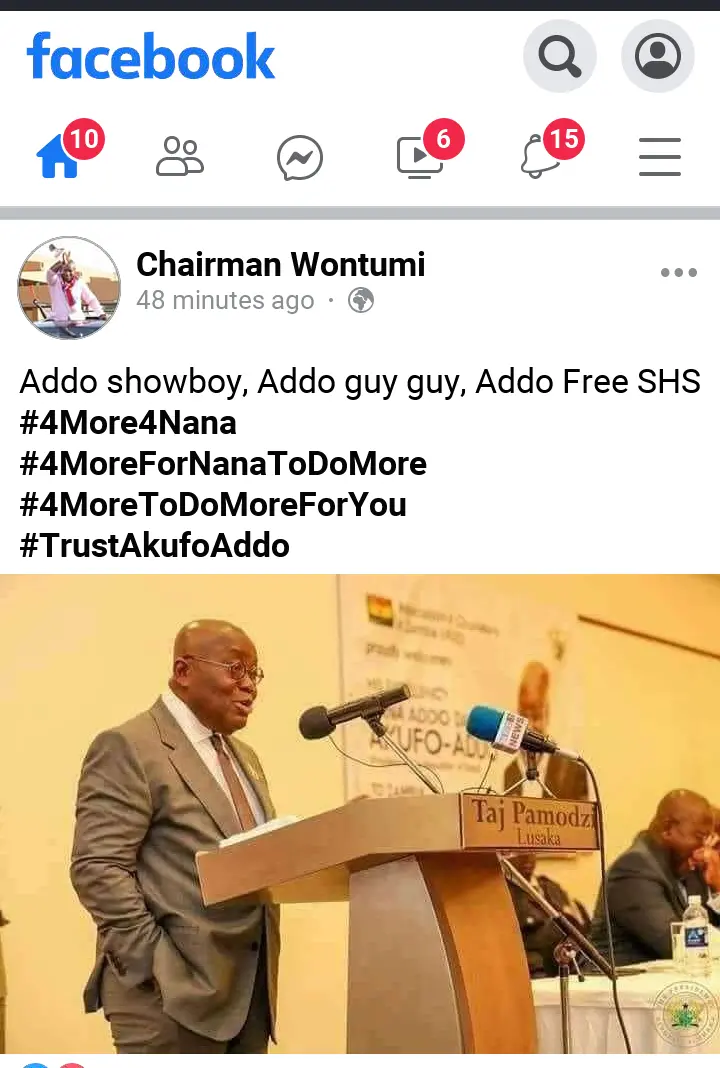 Remember to leave your comments, share and follow for more information.
Thank you!