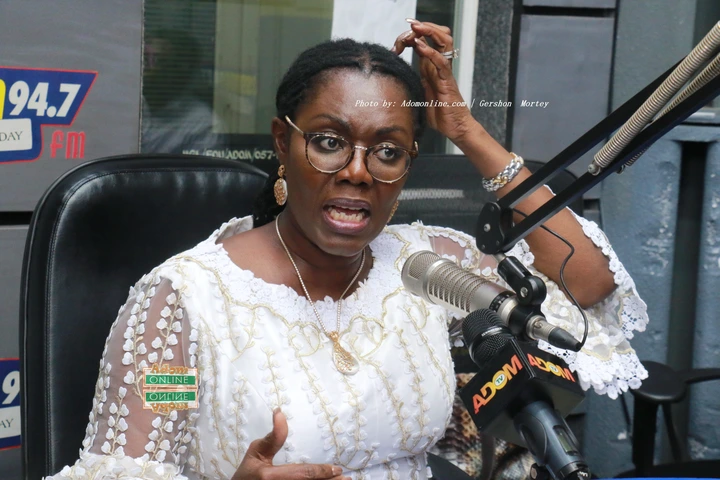 The Communication Minister, Mrs Ursula Owusu-Ekuful has found herself in the wrath of the management of Ghanapoliticsonline.com after tagging them among nine other websites as fake NDC websites noted for spreading fake news.
Mrs Ursula Owusu took to her Facebook page to list down top ten fake news websites affiliated with the national democratic Congress in which ghanapoliticsonline.com happened to be among, however the management of the above news portal have debunked the claims of the communication Minister.
The management of ghanapoliticsonline.com revealed in a statement that over the years they have provided Ghanaians with verifiable facts and have engaged in in-depth reportage of happening in the country without fear or favour and there finds Ursula Owusu's claims very unfortunate.
The news portal revealed that they are dully registered with the National Media Commission and the Private Newspaper and Online Publishers Association of Ghana so allegations of being fake are neither here nor as claimed by the minister.
They therefore through the statement expect the communication Minister to come out publicly to render an unqualified apology to the news portal for using such an unfitting and unsubstantiated descriptions towards the news portal.
"The Communications Minister must render an unqualified apology for such unfitting and unsubstantiated descriptions albeit exposing her biases towards the very institutions she is obliged to regularize and guide if indeed she upholds the political power and respect for Ghanaians in high esteem." Part of the statement read
The management of Ghanapoliticsonline.com therefore urged Ghanaians to disregard the claims of the Communication Minister