The news spread like fire when it was announced that Dr. Kwame Fordjour popularly known as Dr. UN had been arrested. He seemed relaxed when he was arrested. Now a video making waves on social media has actually shown Dr. UN being put placed in a jail with other inmates.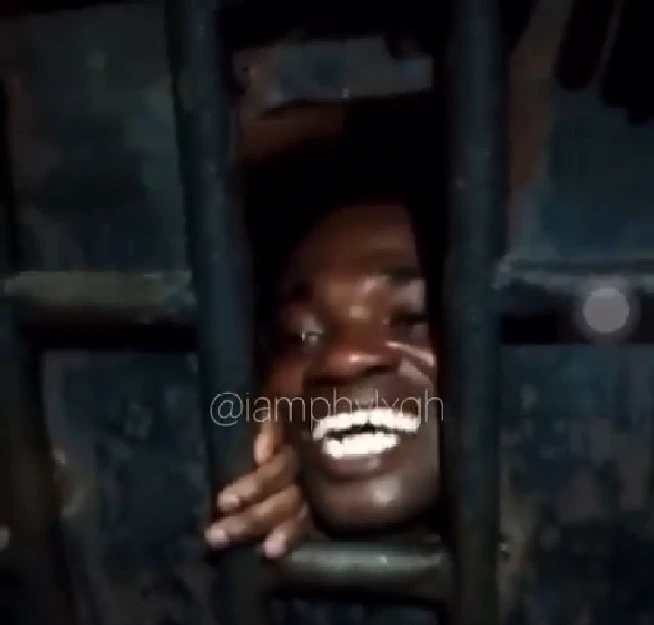 The intriguing fact is, the man doesn't seem worried, he is rather smiling happily as the jail is his home. The inmates were also giving him fans. It is hilarious.
Kwame Fordjour was in the studios of Hello FM when the security agents stormed the place and later whisked him away in an unmarked saloon car.
He has been in the news for a while now after he gave prominent people like Sarkodie, the VC of the University of Ghana, D-Black empty bottles as awards which later turned out to be fake. He has been on a lot of radio stations to debunk those claims.
Dr. UN will not be out of the news anytime soon from the look of things. And as things stands, Dr. UN is undoubtedly the happiest of persons around.
What do you make of the persona of Dr. UN?