Nana ama mcbrown United showbiz continues to receive so much positive since it's inception, All of us can be recalled that not long ago a man calling Dr. Fordjour went about out giving out awards to celebrities and top personalities. Many personalities including Berla Mundi, Chairman Wontumi, Captain Smart, Prof. Ebenezer Oduro, Sarkodie, Daughter of Glorious Jesus etc. were all presented with awards. Dr. Fordjour maintained that the award scheme had certification from the United Nations.
Later it emerged that the award was a scam. Dr. Fordjour was called on phone to verify his awards scheme. and that was where the drama began. Nana Ama Mcbrown asked if the awards scheme was genuine and he responded that it was genuine and that similar awards had been organized in Israel and South Africa. He said Ghanaians talk too much. He got angry with the hostess for interrupting his answers.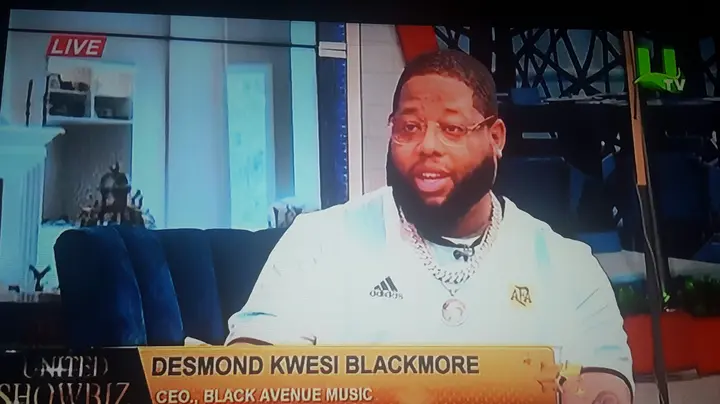 D Black also got the chance to ask questions and asked who the board members of the awards scheme were. Dr. Fordjour fumbled as he tried answering that question. According to D Black when he got to the venue of the awards he didn't see anybody except the award winners. He said Sarkodie had to present about 20 awards because there were no award presenters.
At one point Dr. Fordjour fumed and said he didn't like talking to media people because they are always doubting. He said he never said that the awards were related to the UN. He noted that it was an award he wanted to use to honor exceptional men and women. I don't need the United Nations consent. The UN doesn't belong to anybody" he said.