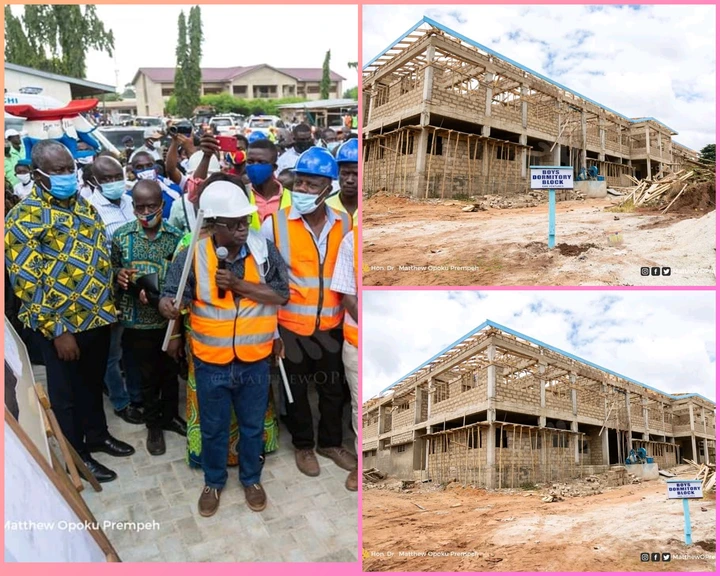 The president of the republic of Ghana, president Akufo Addo has started a massive project in the Bono Region and Bono East Region.
A project that no other president has thought of has been achieved by the performing Akufo-Addo government.
Touring the region and commissioning projects, he was accompanied by education minister, Hon Matthew Opoku Prempeh.
He shared the good news on his Facebook page;
"I am accompanying President Nana Addo Dankwa Akufo-Addo on tour in the Bono, Bono East and Ahafo regions over the next couple of days. Today, we visited the Koase Senior High Technical School in the Wenchi constituency, which is being converted into a model school.
A number of facilities are currently under construction; an assembly block, a dining hall, a staff flat, classroom blocks and an administration block.
With this facelift, the school has started receiving more attention and interest as its intake capacity has increased considerably by the conversion. It is my hope that this school will develop into one of the top Senior High/Technical Schools in Ghana to equip the young ones with relevant skills.
Koase SHTS is one of 9 model schools being constructed across the country. The aim of these model schools is to generally upgrade the status of existing schools, or provide well equipped SHSs in communities where there aren't any, or provide education in niche areas such as science and creative arts."