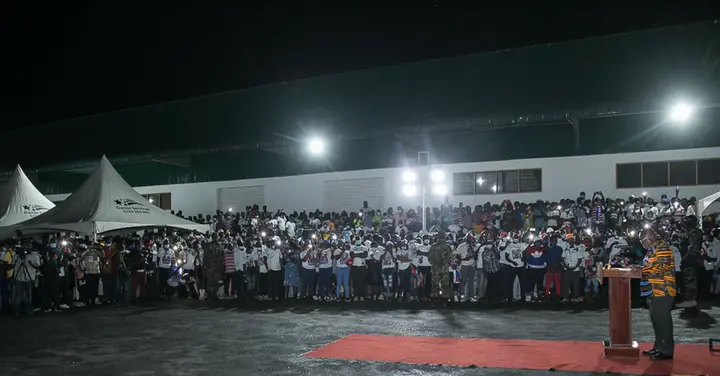 It is barely three months to the 2020 December general elections and almost all the political parties in Ghana, are busily selling their messages to the Ghanaian Voter.
Whilst former President John Dramani Mahama is preparing to hold a townhall meeting on his 2020 manifesto, the President, Nana Addo Dankwa Akufo Addo is on a six-day working visit to the Bono East Region of Ghana.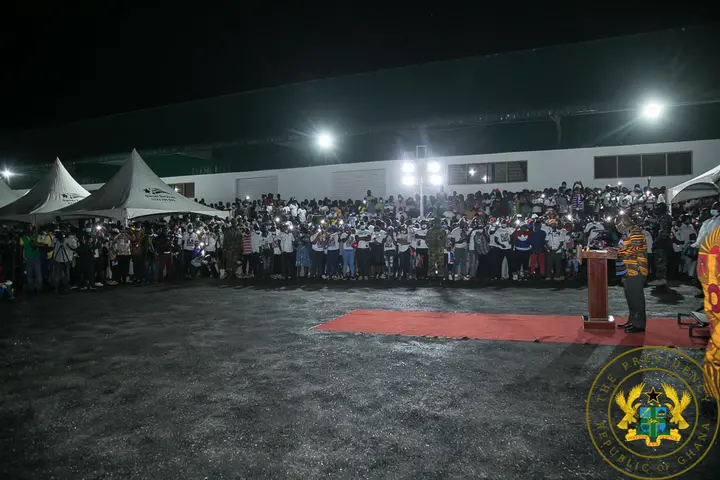 But it seems the President has gone too far with his campaign. This was after images of Nana Addo Dankwa Akufo Addo and his entourage were seen campaigning at night in the Bono Region.
Scores of residents in the area could be seen gathered with torch lights, paying attention whilst the President delivers his address.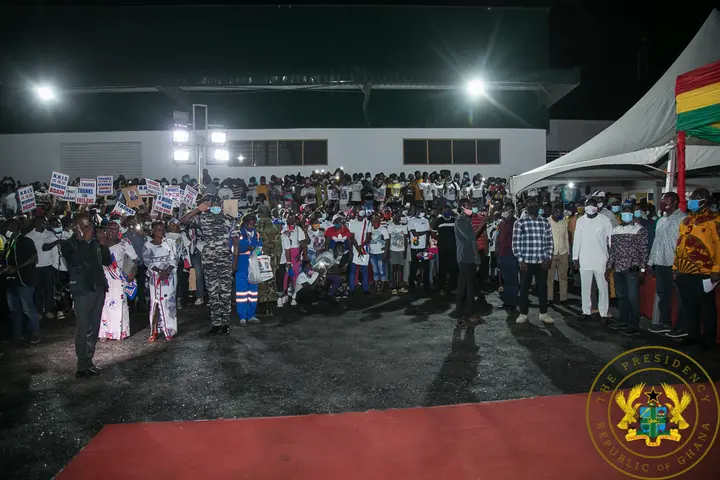 Most Ghanaians are wondering why the President could go this far, by staying woke to get his message across to the people in darkness when he could have waited for the following day.
Though electricity was at the venue, participants could be seen holding torchlights to assist the existing lighting system.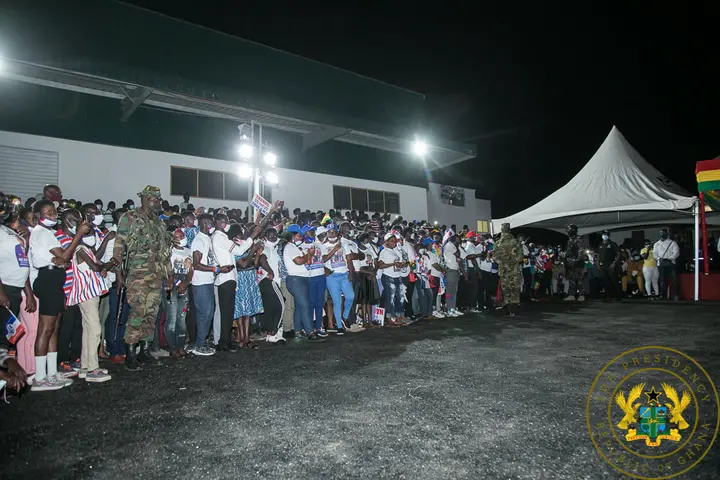 Nana Addo Dankwa Akufo Addo is in the Bono East Region where, he has been inspecting numerous ongoing projects which were initiated by his government. He has also cut sod for the commencements of many others