Antoine Griezmann the Barcelona and France international together with Treble winner Philippe Coutinho allegedly fought during Barcelona's training session.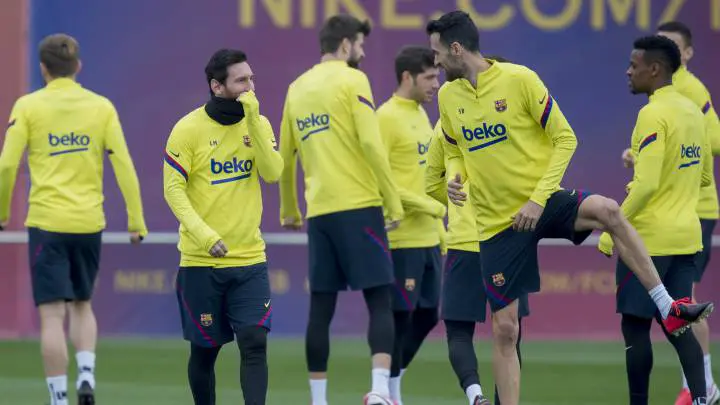 According to reports from ESPN(a major sport media), Griezmann and Coutinho got into an altercation after today's training session. Coutinho allegedly confronted him about the no. 7 shirt saying he doesn't deserve it and to show him his champions league winners medal. Griezmann had to be held back by Lenglet and Messi.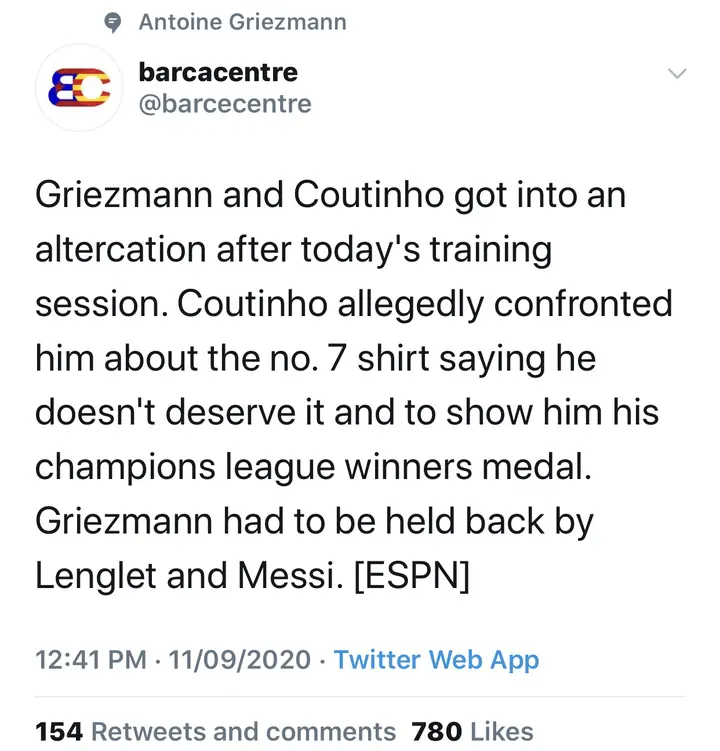 This is actually very bad for the club ,after been humiliated by Bayern Munich,they should be focusing on how to get better and better and they should avoid this king of incident the club.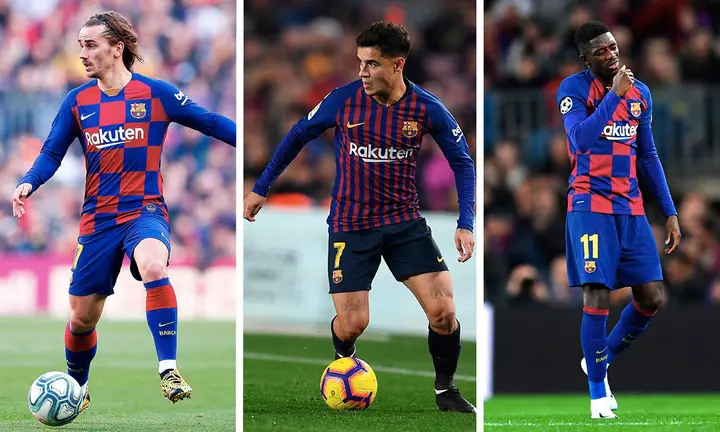 Reports from Cuatro (another Spanish media) also claimed that Insults were hurled by fans at Bartomeu today in his public appearance during the offering for the Catalan National Day.
The Barcelona team should be united now more than ever ,they shouldn't allow certain things bother them