Mahama Sends Another Strong Message To Ghanaians And His Opponents.
Former President John Dramani Mahama has again written on his Facebook timeline about his vision for businesses in Ghana.
The former president seems has taken keen interest in Ghanaian owned businesses as his manifesto tells it all.
The former president has assured small, medium and new businesses of tax exemptions when he is voted into power in the upcoming December 2020 elections.
According to President John Dramani Mahama, one of the best ways to create jobs for the citizens of the country is to prioritize the Ghanaian owned businesses.
He has made it his priority to help grow Ghana by giving all the care and attention the Ghanaian owned businesses deserved.
According to ex president John Dramani Mahama, This is how Ghana will grow and this is how Ghana will prosper.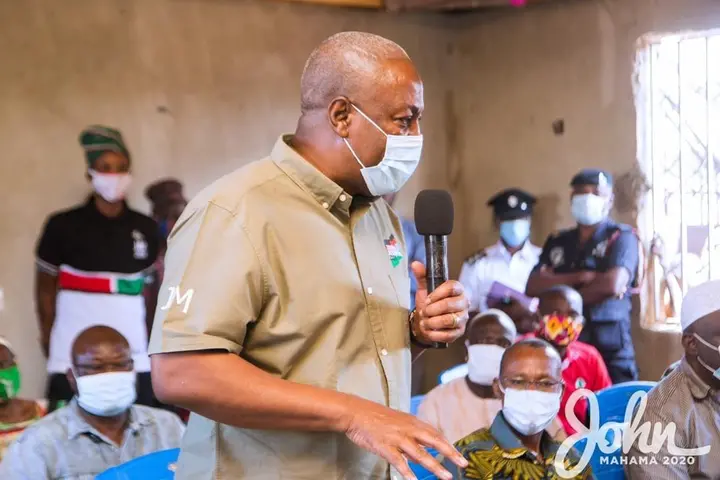 According to how the former president is stressing on matters involving Ghanaian businesses, it could only be obvious that the former president was disappointed and unpleased by the kind of attention given to that sector of the economy by the current president.
As much as every political party is a potential winner in the upcoming elections, it was obvious the the former president is sending a word to every potential winner to consider giving much needed attention to Ghanaian owned businesses for that is the future of the Ghanaian economy.