Footballers are meant to be competitors. But sometimes competition is put on hold when footballers save lives.
Gabi Fernandez
Gabi saved Torres' life. Fernando Torres goals have saved his team many times in his career. But one time Torres needed someone to save his life, and it was Gabi who came to the rescue. A challenge from behind led to Torres landing awkwardly on his head, and he fell unconscious.
Gabi ran over and open Torres his mouth so that he could breathe. Torres even gave Gabi a little bit on accident. What a hero.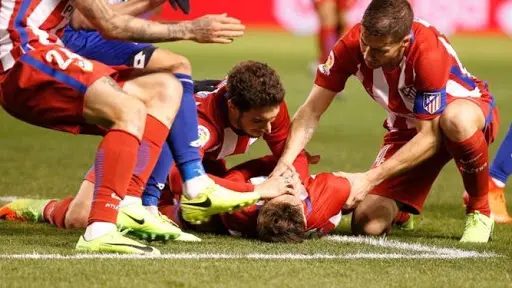 Lionel Messi
Of course, you already knew Messi is superhuman, but he once saved a man's life without even knowing it. An Argentinian man in Nigeria was once kidnapped and beaten. They couldn't speak the same language, but the Argentinian man said some magic words "Messi, Tebas, football" and the kidnapper stopped. So he said "Messi, Messi, Messi" and the kidnappers were nicer to him just because he said that. Three days later, and after hours of negotiations, he was freed and a ransom was paid. Thanks Leo, but you already know we can't talk about Leo without talking about…
Cristiano Ronaldo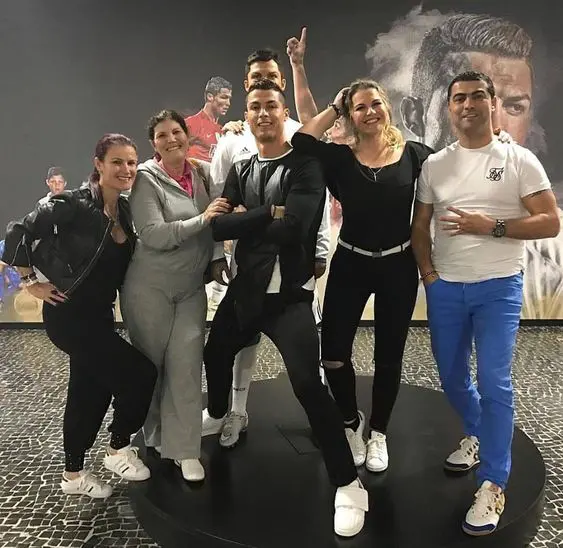 His brother Hugo was an alcoholic and a drug addict. His life was in great danger, but Ronaldo and his brother made a promise if Ronaldo won another UCL, Hugo would give up his substances. So when Ronaldo won a Champions League with Real Madrid in 2014, he went to his brother who was 10 years older than him and told him "now, it's your turn". It inspired Hugo to be sober, life saved.
Kone
He is player who is far less known but far more heroic. He truly saved four players lives during his career. Kone saved four players lives. Every time Francis Kone steps on the pitch players should feel safe, because he saved four players lives.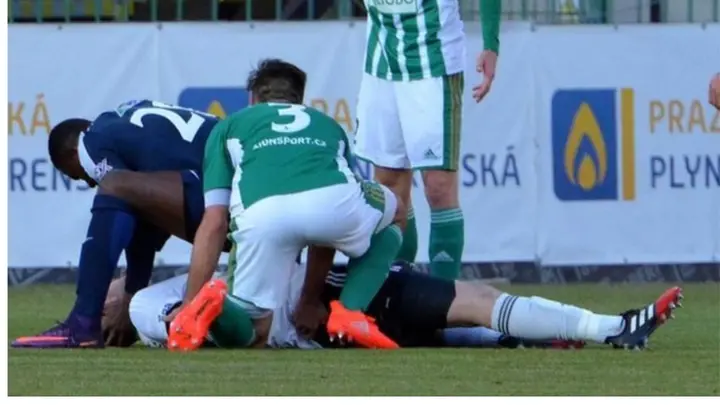 The latest time, it happened in a Czech first division game in March 2017. "The jaw was locked tight, but I had to make sure he had not swallowed his tongue and I eventually prized his teeth apart and pulled the tongue back. It was slippery with saliva and at some point he actually bit me. It was all over in a few seconds, and when the goalkeeper actually tried to say something I knew he was going to be fine. That's when I got up and walked away" Kone revealed.
We assume after that he put on some cool sunglasses and went back to his business, because that was the fourth time Kone had saved someone's life.
Serge Aurier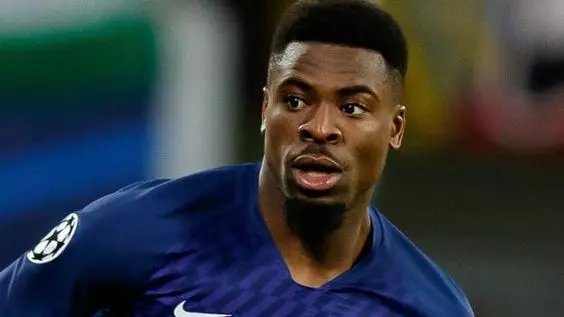 An elbow to the face knocked out Mali's Moussa Doumbia, but luckily for him, there was a hero nearby. Is it a bird? Is it a plane? No, it's Serge Aurier. He helped Keep Doumbia's air passage open, it was an heroic act.
Jaba Kankava
Not all heroes wear capes some wear Ukrainian League Jersies. That's what Kankava was wearing when he saved a Dynamo Kiev players life. Kankava was playing for another Ukrainian team in the league. The Dynamo player's eyes rolled back and his tongue was blocking his airway, but Kankava was there to save the day.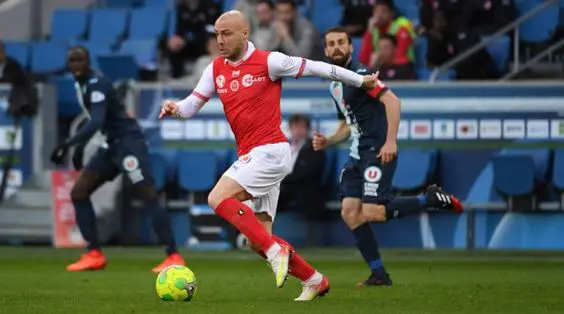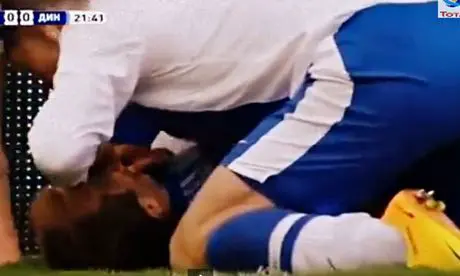 We love to make fun of our friends and beat their teams. But at the end of the day, we all need to make it home to our families and loved ones. That's why saving lives is as important, nay more important than scoring goals. Maybe we should give Kone Ballon d'Or.