Federation Of International Football Association (FIFA) has finally presented the best eleven players in the world according to position to football-loving fans and the rest of the world as a whole. This compilation according to the report is based on the outstanding performance of the players in their respective clubs as well as the achievement they had with their clubs.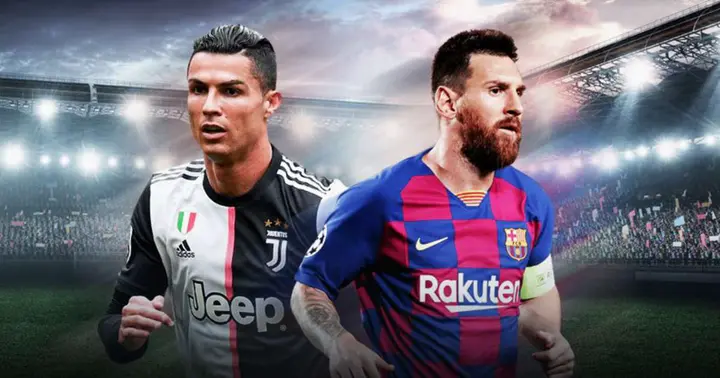 Well, below are list;
1. Jan Oblak
Jan Oblak is a Slovenian professional footballer who plays as a goalkeeper for Spanish club Atlético Madrid and the Slovenia national team. His inclusive as the best goalkeeper in the world has raised soo much eyebrows and concerns since people think he didn't perform better under the year of review.
2. Alexander Arnold
Trent Alexander-Arnold is an English professional footballer who plays as a right-back for Premier League club Liverpool and the England national team. He joined Liverpool's academy in 2004 and captained the club at across its youth level. He is currently playing in Liverpool's senior team and has emerged as the best right-back in the world currently following his super performance and contribution to Liverpool in winning the Champions League and EPL las season.
3 Robertson
Andrew Robertson is a Scottish footballer who plays as a left-back for Premier League club Liverpool and the Scotland national team. Robertson's key contribution to Liverpool ended them the Champions League trophy as well as EPL. It is no doubt that he made it in the world's best eleven selection by FIFA.
4. Van Dijk
Virgil van Dijk is a Dutch professional footballer who plays as a center-back for Liverpool and captains the Netherlands national team. His outstanding performance last year convinced footballer lovers that he deserves to win the 2020 ballon dor which was eventually canceled due to the spike of COVID-19.
5. Sergio Ramos
Sergio Ramos is a Spanish footballer who plays for and captains both Real Madrid and the Spanish national team as a center back. He is noted for his great leadership qualities over the years. Congratulations to him on making it possible to the best eleven squads.
6. Casimiro
Carlos Casimiro, also known as Casemiro, is a Brazilian footballer who plays as a defensive midfielder for Spanish club Real Madrid and the Brazil national team. On the field of play, all the dirty works are being done by him. He is one hell of a defensive midfielder which every striker fears most
7. Neymar
Neymar Junior is a Brazilian professional footballer who plays as a forward for Ligue 1 club Paris Saint-Germain and the Brazil national team. He is widely considered as one of the best players in the world due to her skillful nature and pace when he is on ball. It is muted that he could be the right successor for both Messi and Ronaldo.
8. Kelvin De Bryne
Kevin De Bruyne is a Belgian footballer who plays as a midfielder for Premier League club Manchester City and the Belgian national team. You do not need a rocket scientist to tell you that he is the best midfielder currently in the world after the era of Xavi and Iniesta. Am not surprised his name appeared on the list
9. Lewandoski
Robert Lewandowski is a Polish professional footballer who plays as a striker for Bundesliga club Bayern Munich and is the captain of the Poland national team. Lewandoski for the past few seasons has had a brighter season which has made him even won the top scorer in Europe. His key contribution won Bayen Munich the Champions League after beating Barcelona's right goals to two.
10. Lionel Messi
Lionel Messi is an Argentine professional footballer who plays as a forward and captains both La Liga club Barcelona and the Argentina national team. You don't need to be told that currently, he is the beast of football. It will be unfair to name the best eleven players without adding his name
11. Cristiano Ronaldo
Cristiano Ronald is a Portuguese professional who plays as a forward for Serie A club Juventus and captains the Portugal national team. Much need not to be told about him because almost known in the world