Before you proceed on reading this article, please tap on the follow link at the top right corner of your phone or laptop to get more updates and authentic contents.
There is massive traffic on the internet after some stunning photos of Di Asa season 3 winner pops up on the internet.
Di Asa is a very popular show which is known by almost every Ghanaian in the country. Although the reality show was introduced not long ago but it has made its way through all homes and the four corners of Ghana and beyond. Better still some people may not know what this reality show may be so below is brief description of it.
Di Asa is a dance reality show which involve only plus size women. Moreover, it was introduce mostly to market women who are plus size and the winners take away massive prizes from the management of the show. The show was not only introduced to make market women and for that matter plus size women to dance only but rather, the management also use the opportunity to educate these women on the need to reduce their weight. They are given special training which sees majority of them lose weight at the end of the program.
The winner of the season 3 of the reality show has caused massive traffic on the internet with some stunning photos of hers. Few years back after the plus size lady won the season 3 of the much anticipated reality show in Ghana, Di Asa, she has stormed the internet with beautiful photoshoots for the first time after her massive dance display during the show.
Everyone who watched this woman can testify how good and deserving she was to carry the crown. I personally chose her as the winner even before the end of the show and fortunately, she emerged as the winner.
As part of the prize of the reality show, the winner is also taken to Dubai for some days. According to reports and rumours surrounding her trip after she won, she was not allowed on the plane sake of her weight. Even though it was not a confirmed issue but it was rumour surrounding her trip.
Below are some of the Mind-blowing photos she shared on social media.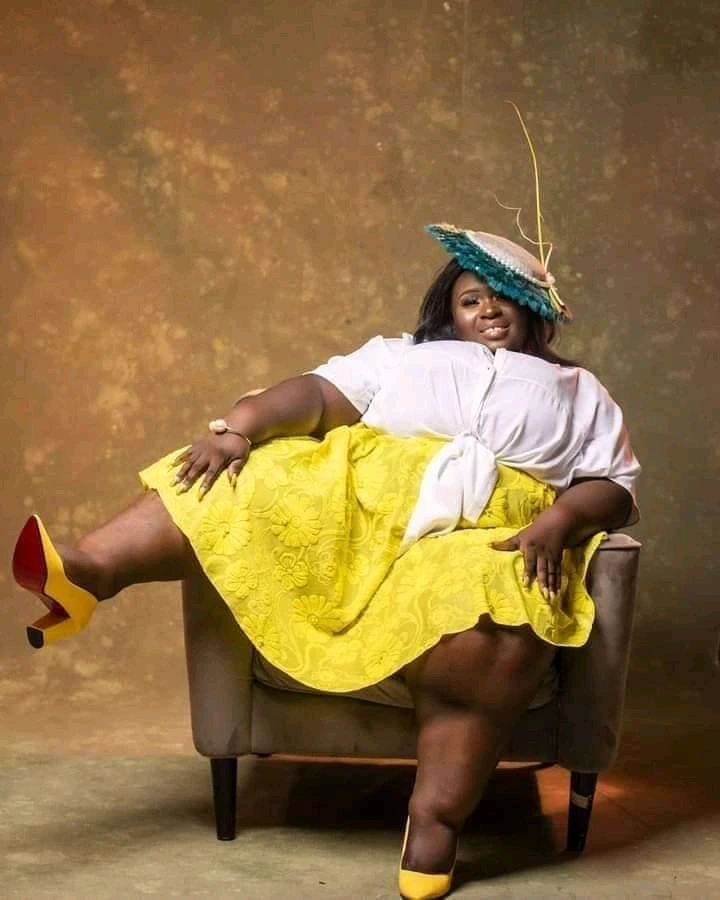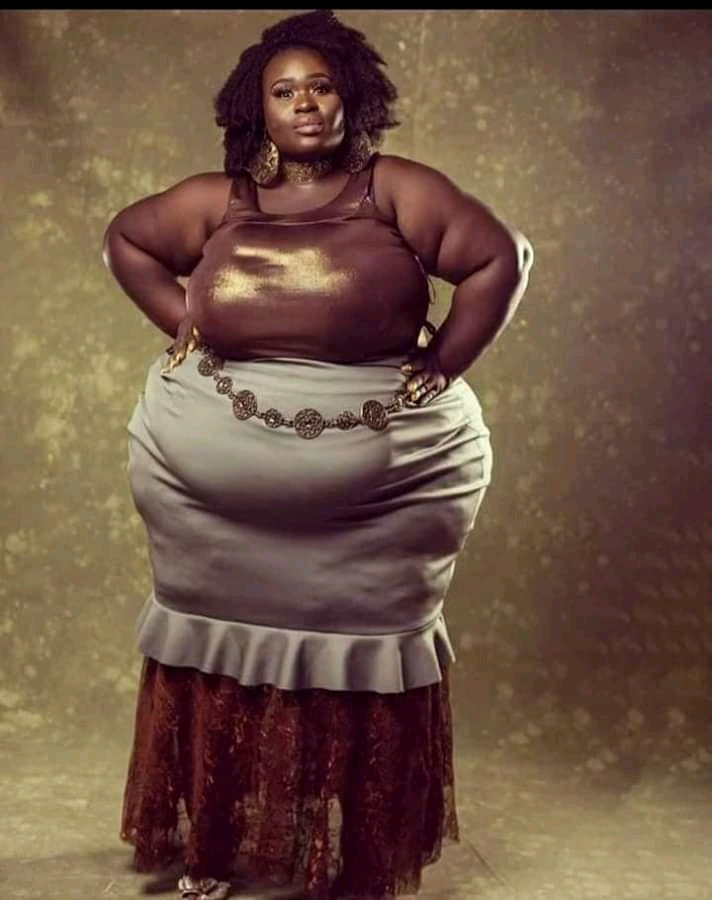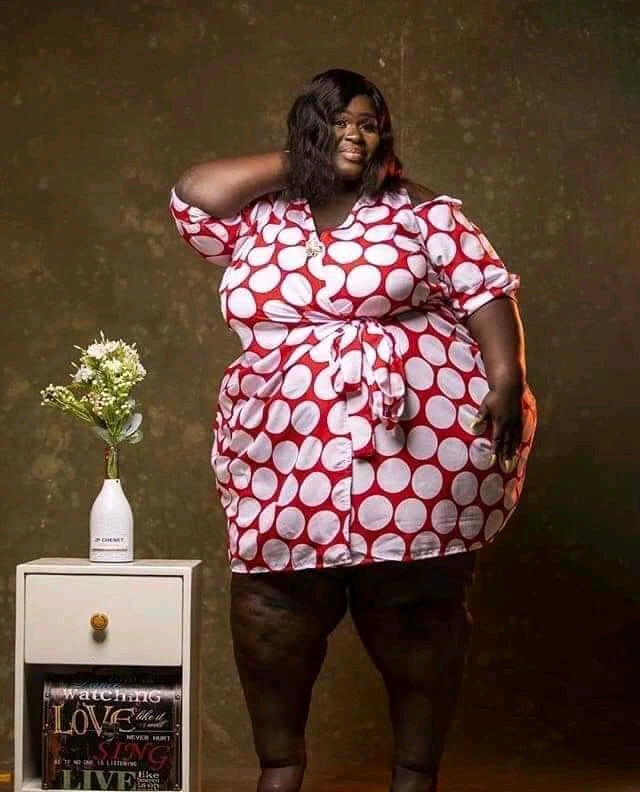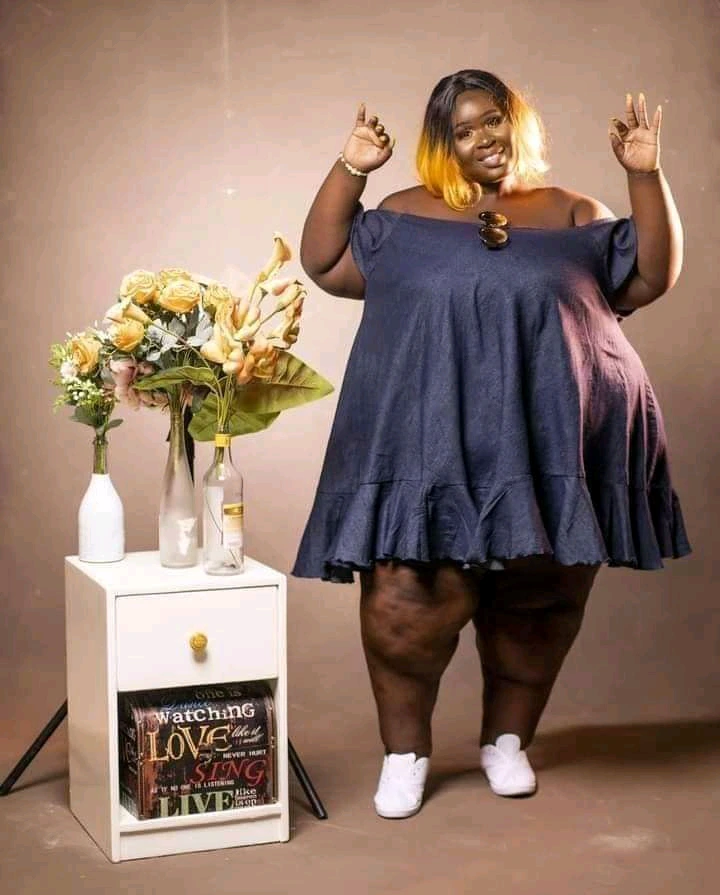 She looks beautiful in her photos right? Nobody can make you happy unless yourself so let's use this opportunity to congratulate her with encouraging messages. Your views are welcomed below.