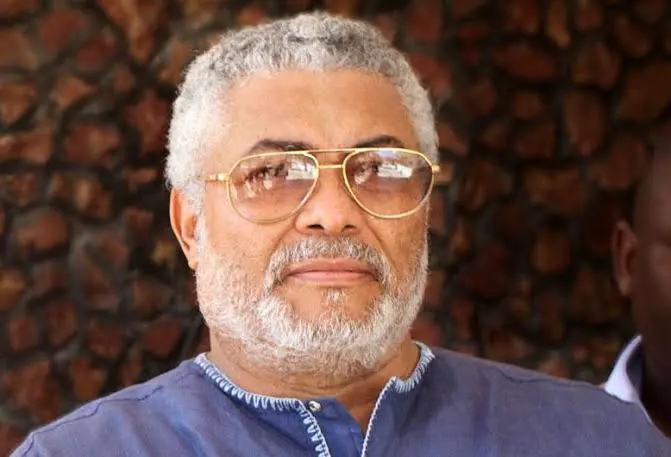 The good people of the Volta Region, popularly called Voltarians send a string message to the former president of the Republic of Ghana, Jerry John Rawlings ahead of 2020 elections.
Rawlings who happens to be the founder of the National Democratic Congress (NDC) and the first president of the 4th Republic has received a strong message from the the good people of the Volta Region.
However, the message indicates an expression of dissatisfaction and frustration over the manner and way the current government is governing the country from a particular NDC's Volta Region group known as Volta Caucus.
Although the former president of the Nation is yet to respond to the message from the Voltarians. The message was tagged 'Cool Heads Must Prevail' i.e the NDC are refer to.as the cool heads.
In some part of the message, they made it known that the upcoming presidential elections is a very crucial one and they are going to do all they can to secure victory.
"We as a group feel saddened that, this issue will come up in such a crucial time as this when Ghanaians are crying for an electoral rescue from the maladministration and misrule of the Nana Akufo Addo-led Government," the Volta Caucus said in a statement.
The group thus urged all factions involved to bury their differences and work for the collective good of the NDC.
"The 2020 election is so crucial requiring all energy and hands-on-deck because it is that election which will again define Ghana's destiny. It is an election which will have good triumph over evil and to return Ghana onto the path of development, departing from the status quo; an affinity for treachery and engagement in divisive politics; a typical case as we witnessed and suffered during the recent Voters Registration exercise."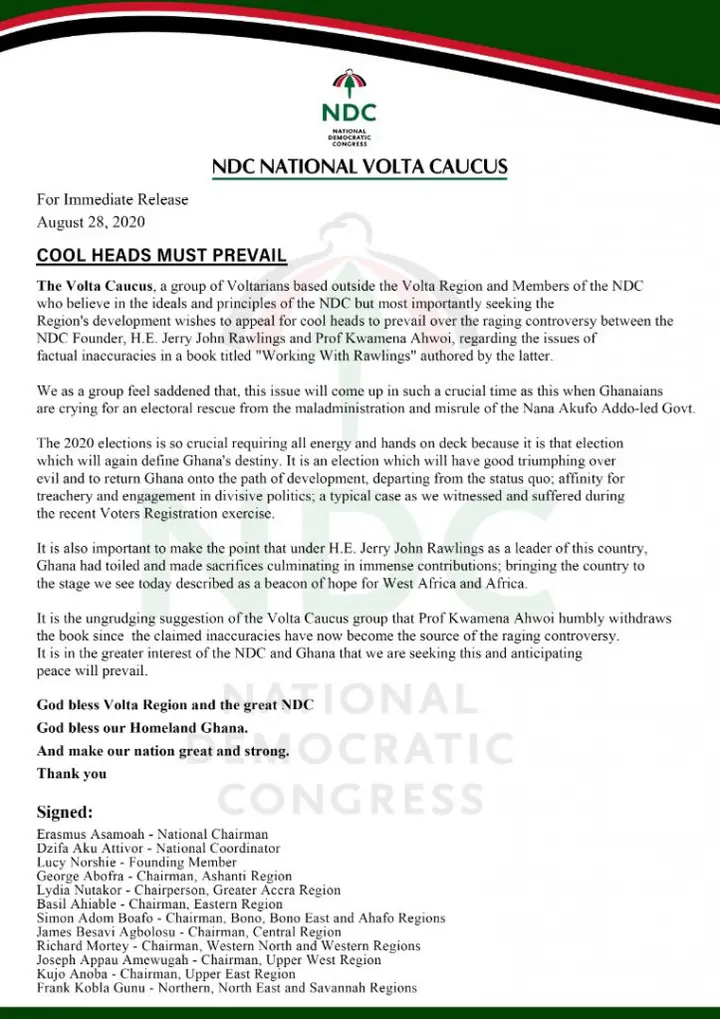 The National Democratic Congress (NDC) led by John Dramani Mahama, will be seeking for power against the ruling party, NPP led by Nana Addo Danquah Akufo-Addo who defeated them in the 2016 elections. But at this time, they hope for victory.
The presidential elections is not up to 4months from now because it will hold on December 7 this year(2020). In search for victory, the Voltarians(Volta Caucus) had to send the former president, Jerry John Rawlings this message.
What do you think about their message?? Do you think it will aid their pursuit in the 2020 elections?? Share your opinions.