Over 16 students of the Holy Spirit Basic School at Ho in the volta Region, are receiving treatment at the municipal Hospital following a suspected food poisoning.
The students; both male and female, were rushed to the hospital today, August 27,after they complained of stomach aches after eating 'waakye' from the Government's Free Hot-meal for the JHS final years .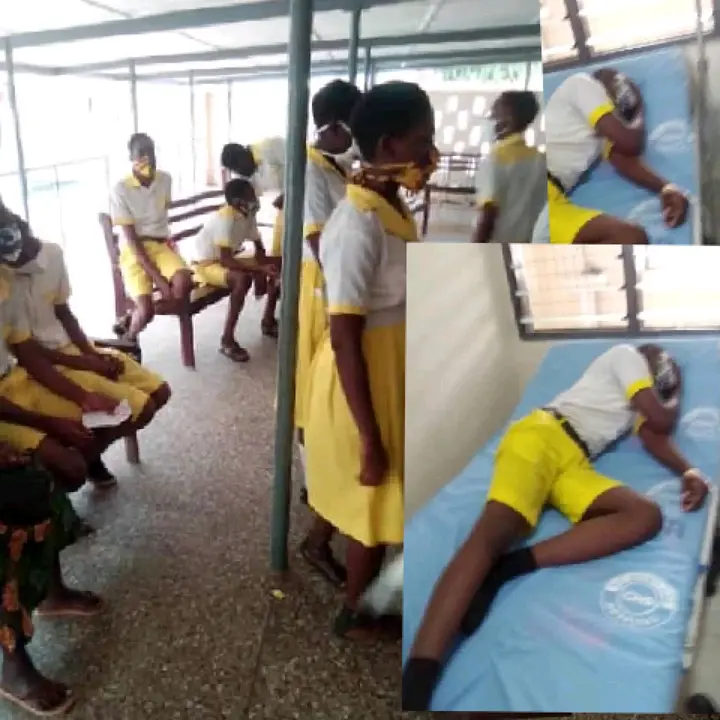 Some of the students had been put on drips, whilst others had been discharged and were in the process of completing documentation to confirm their release
The school uniform appears to be that of the Holy Spirit basic school.The accompanying pictures were as a result of frantic efforts of our sharp lenses amist tight security for the obviouse reasons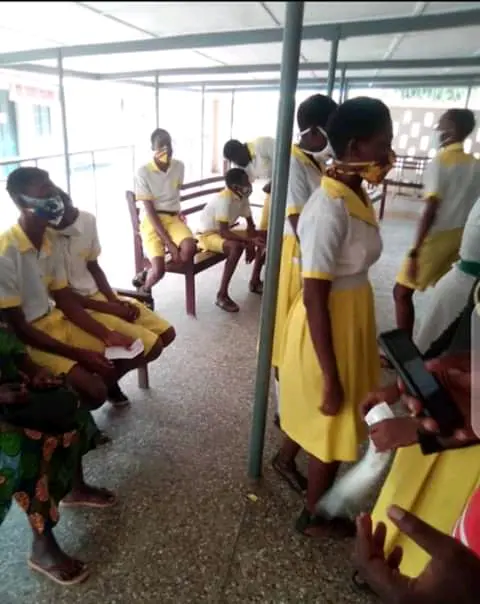 The situation forced some parents to rush to the hospital to check on their wards.
According to the director of school feeding(Ho district)she says,"We suspect that the students had overeaten because is the same food that was given to all the schools in the community."