2020 election is getting hotter and hotter everyday.
This week happens to be the week of manifestoes.
The New Patriotic Party launched their manifesto this week in Cape Coast.
The major issue that came up was the construction of airport and harbour for good people of Cape Coast.
This gain much talking points.
Next to happen is the NDC manifesto. They are yet to launch their manifesto but there has been a leaked of this manifesto.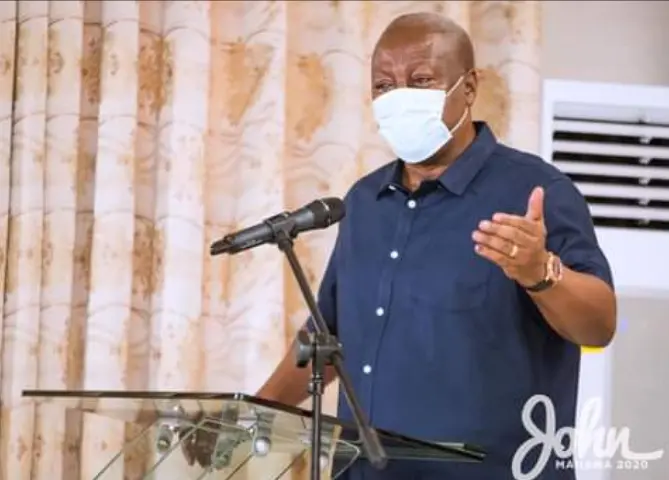 There has been an alleged Manifesto of the National Democratic Congress circulating on various social media platforms.
This manifesto cuts across every sector of the economy.
And if this alleged Manifesto happens to the manifesto of the great opposition party NDC, then there is much to be worried about by NPP.
The alleged manifesto of the National Democratic Congress is below.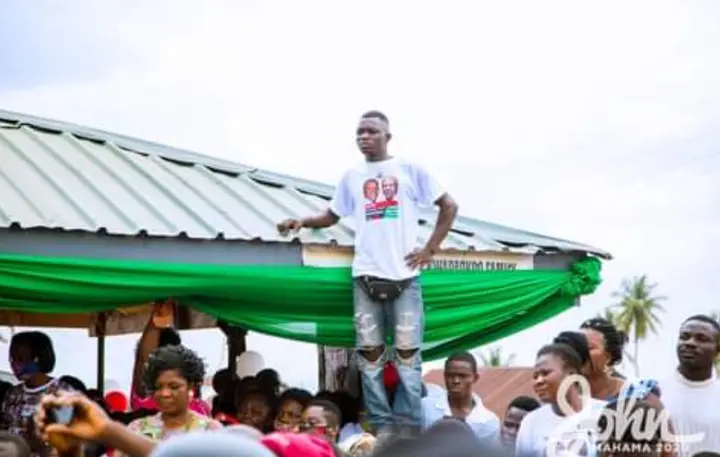 1. Revise and strengthen the work of Inner City and Zongo Development
2. Make Arabic examinable by 2022 in the BECE exams
3. Provide adequate text books and TLMs for all basic schools
4. Expedite work on upgrading applications at all public service offices.
5. Free education from KG to SHS, No admission fee at nursing, teaching and technical college/Universities
6. Double road linking all region capitals
7. Allowance for assembly members and elections of DCC
8. One District, One State Farm and processing factory
9. Loan scheme for local manufacturers, business men and women, reduction of taxes.
10. Complete all abandoned projects
11. Reintroduction of Free fertilizers and seedlings to farmers
12. Computer and science lab for all schools from basic to tertiary
13. Dualize Accra to Aflao, Cape Coast, Kumasi roads.
14. National Apprenticeship Program: 100,000 Youth to Benefit with monthly Stipends
15. Free Primary Health Care for children and the aged
16. Agenda 1million jobs for the youth.
17. BIG Push: $10Billion Infrastructure Program
18. Reverse the privatisation of the Kotoka International Airport
19. End insecurity, impunity, lawlessness and sanitize the security services
20. Double the capacity of 37 Military Hospital
21. Construct two international-standard Infectious Diseases Centres.
22. Establish two additional international research centres.
23. Establish a National Infectious Disease Response Plan.
24. Make Ghana safe for journalists.
25. Pay all depositers of all banks collapsed by the Nana Addo NPP government including Mensgold
26. Build Regional Hospitals in all the Newly created Regions
27. Build Technical Universities in all the newly created Regions.
28. Free Technical & Vocational Education.
29. Cancel Teacher National Service program introduced by Nana Addo NPP government and ensure automatic postings for teachers
30. Cancel Teacher Licensure Exams
31. Continue the Payment of Teachers & Nurses allowances
32. Cancel the double track system in the free SHS to ensure quality education
33. Increase Cocoa producing price in the first cocoa season and also build Cocoa Processing Factory
34. Free duty for all commercial Cars
35. Drastically Reduce the size of ministers in government
36. Pay Assembly men monthly allowance
37. Compulsory retirement scheme for informal sectors.
38. One school at each district will offer technical and agriculture course
39. All formal sectors will enjoy cup 30 retirement scheme.
40. Teachers will get clothes, accommodation and transportation allowance 10% each , in all 30% salary increase.
41. Restore the integrity of Electoral Commission, National Security and Judiciary.
42. Operation Sting to fight corruption
43. Protect the Citizenship of all Ghanaians and treat all Tribes equally.
44. Employ permanently more Arabic language teachers into Islamic schools
45. Standardize the teaching of Arabic language in all Islamic schools nationwide.