Crocodiles are one of the most dangerous semiaquatic reptiles in the world. They can be found in the tropics of Africa and other part of the world. These reptiles are sometimes kept and trained to be used for tourist attraction. A famous of such places is the Paga Crocodile pond in the Northern Ghana.
Notwithstanding, they are very dangerous by nature and must not be joked with. On several occasions they have proved to be inimical to humans. Sadly, a woman who was believed to be seven to eight months pregnant was attacked and killed by this reptile in the Kintampo North District in the Bono East Region of Ghana. According to the MCE, Michael Sarkodie Baffoe, the unfortunate incident occurred in a village called Dawadawa which is in his jurisdiction.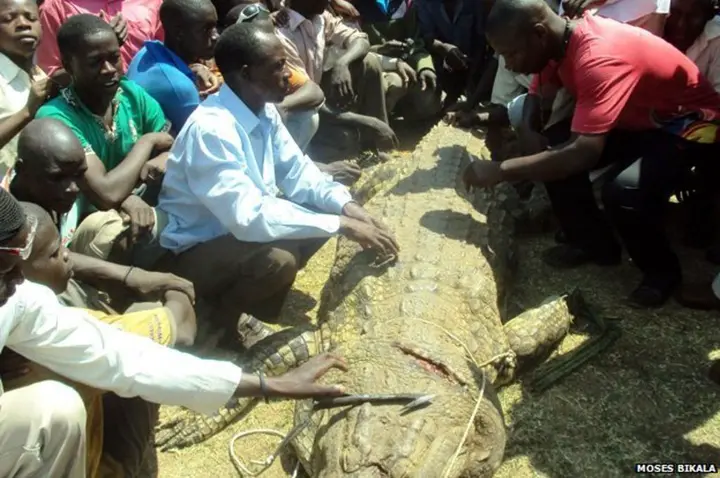 He attributed the incident to the absence of a proper footbridge on the river where the crocodile devoured the woman. Thus, the crocodile got easy access to woman while she was walking on the bridge which was then constructed with a coconut tree and was just little above the water. This actually took place in four years ago, but as we speak there has been properly constructed footbridge for the people of Dawadawa and we hope that never again will we hear this sorrowful incident.