A renowned and powerful spiritualist who have been in many occasions take on countless men of God in a miraculous challenge in Ghana and also claimed he could have walk over the sea, the great Nana Kwaku Bonsam has finally come out to reveal the ultimate winner for this December polls.

In an interview on Kumasi based radio station named wontumi fm, the great spiritualist and traditionalist said it is so clear without any doubt that the sitting president Nana Akufo Addo is in the comfortable lead in the ahead election. He furthered saying that the ex president John Dramani Mahama who is also the flag bearer of the National Democratic Congress (NDC) must know this for once and for that matter he should not waste him precious time campaigning for any vote.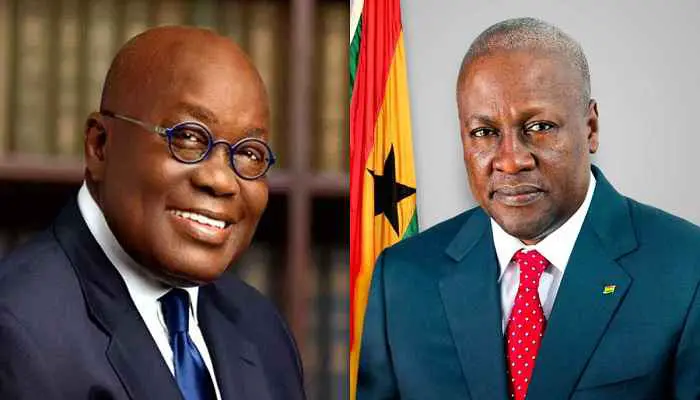 The famous spiritualist continued that some politicians will try to buy votes from Ghanaians with cash and those politicians are going to loose the election by any means.
He therefore advised the youth that they should think about their future and not follow the politicians who in their selfish interest donates items and money to influence them to vote for them.