The brutal assault on the two soldiers at Dome Faase near Kasoa has been condemned by all and sundry in the country, more so when the Military have confirmed that it was an official assignment by the Command.
The attack was carried out by residents of the town who embarked on a demonstration against the take over of the disputed land before proceeding to the site to attack the ten Soldiers who were providing security there.
In the process, eight of the men took to their heels but two of the them were brutally assaulted with knife wounds inflicted on them and their uniforms torned. About 300 men have since taken over the community.
One of those two was Asare Addo Clement, but who is this Soldier?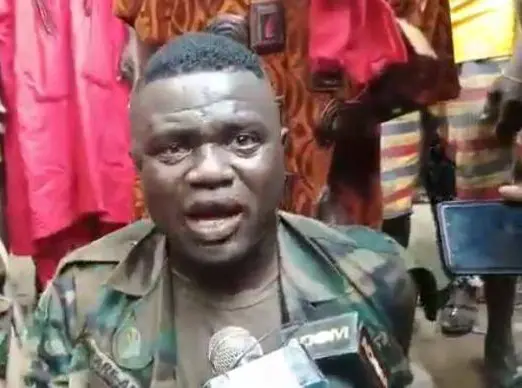 Hometown : Apedwa, Eastern Region
SHS Attended: Completed Asanteman SHS in 1995
Command: Army Headquarters
Professional Course: Communication (Studied at African University College of Communication)
Marital Status: Married
Pictures of the Soldier: