Actor turn politician John Dumelo has posted on his Instagram page that he is given out free laptop for four thousand tertiary Students ok September.John posted it on his Facebook page and captioned it
"Good news for tertiary students in Ayawaso West constituency. From September 2020, my plan is to give out over 4,000 Free laptops to tertiary students. #idey4u #tertiarypolicy #qualityeducation".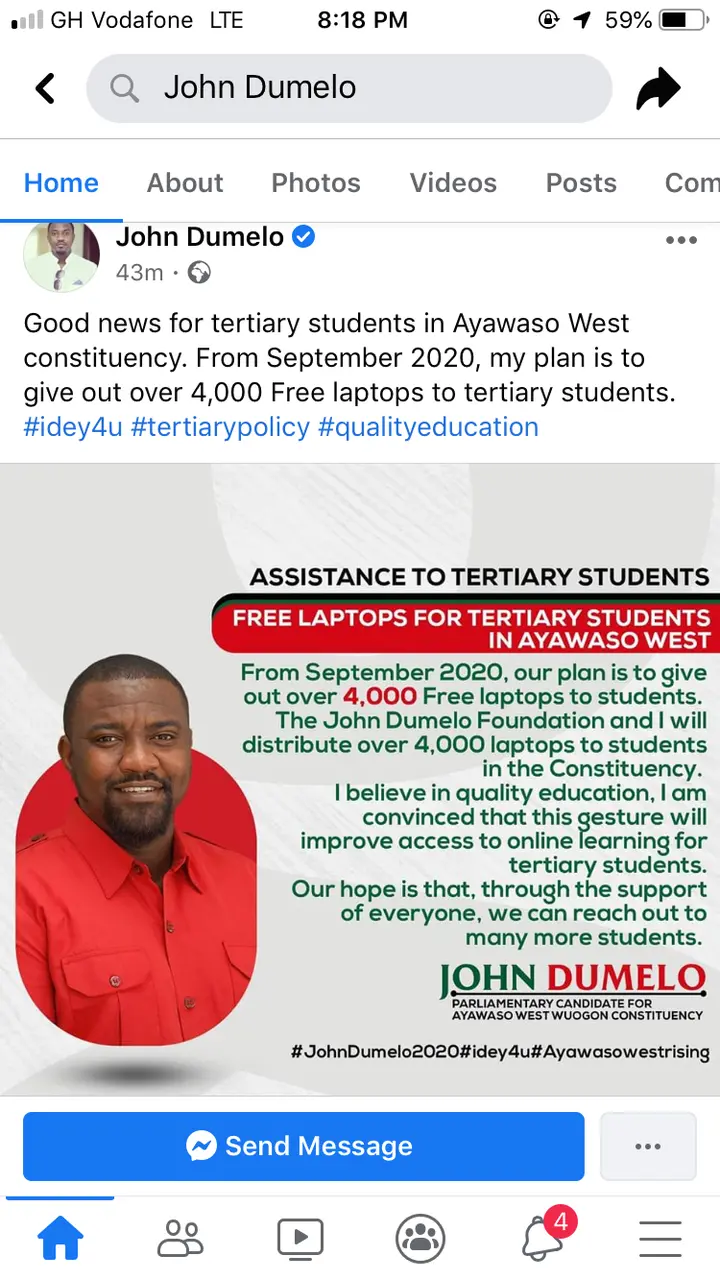 During the National Democratic Congress (Ghana) NDC Party's Campaign In 2016, Dumelo was one of the most influential and outstanding celebrities who were seen campaigning for the NDC Government. Rumours have spread that, as an appreciation for his engagement and patriotism to the Party, he was called and appointed by the former president of Ghana H.E John Dramani Mahama, to serve his Party as a Director of Operations for pro-NDC youth group for the National Democratic Congress (NDC).
John Dumelo on the 19th of July 2019, picked up a nomination form to contest in the NDC primaries as a parliamentary candidate . On August 24th 2019, he won the NDC parliamentary primaries to represent the NDC in Ayawaso West Wougon Constituency in the 2020 general elections.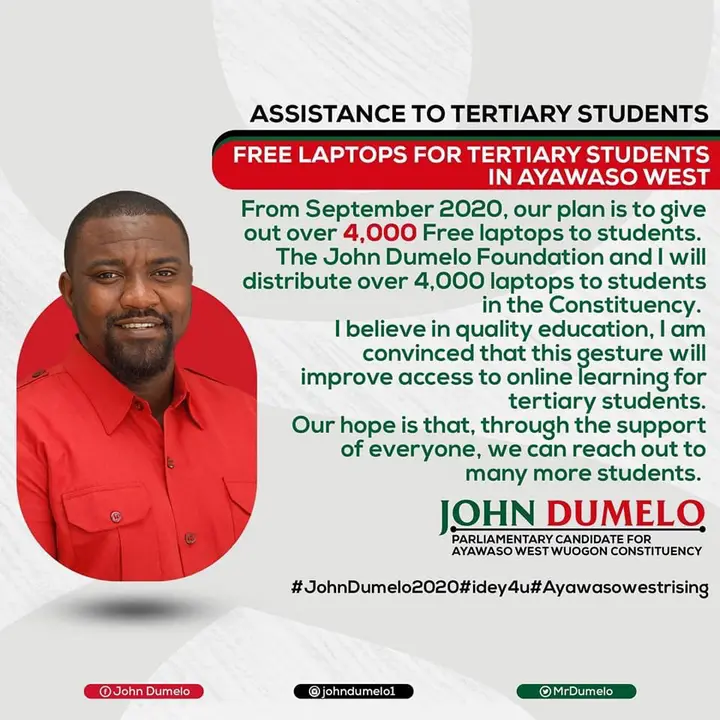 John will be contesting with Maa Lydia the current incumbent member of Parliament in the constituency.