If you don't do these things, you will go to the opposition" -A bishop reveals
A bishop has revealed what NPP should do for them not to lose the 2020 elections
Kindly follow this page to get sports news, entertainment news, political news, fashion news, and all the latest news in the country.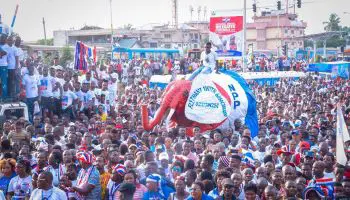 The Ghanaian Bishop who is the founder of World Miracle Church International and the owner of precious television, Bishop Agyin Asare has revealed what God told him after visiting heaven.
According to the bishop, the new patriotic party should be smart so that they can win the elections and maintain their seat.
According to Bishop Agyin Asare, the New Patriotic Party should be reminded that they were also in opposition before winning the elections last 4 years and because of that, they should never underestimate the National Democratic Congress if not they will end up losing the elections in coming December 7th.
He said everybody should stay calm because December 7th is just around the corner and the winner of the elections will be unveiled soon.
Who do you think will win the upcoming elections? Write your comments.
Kindly share this message after reading.