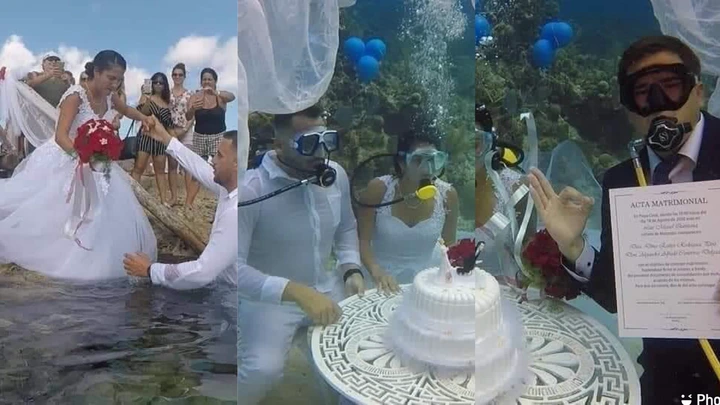 Wonders shall never end. Lol
So day in day out the world keep seeing strange things on the internet and it's really getting out of hands.
A newly wedded couples have amazed the world with how they came up with their white wedding ceremony. The couples who's identity are not known yet has spark discussion on social media following the venue they had their beautiful white wedding ceremony.
In the Photos from the beautiful white wedding ceremony going viral online sees them having their marriage blessed by their pastor under the See and it's an eye saw! Lol..
Basically everything was done under the sea including the recitement of the marriage vow, cutting of the wedding cake and also wearing of the rings.
The photos upon hitting the net has got many talking and are of the view that the couple did that to prevent any distractions from ex's or any other person who may have planned to prevent the success of the ceremony.
What ever may have been their reason, my question is, Will you try this even if everything is sponsored?
See Photos Below ..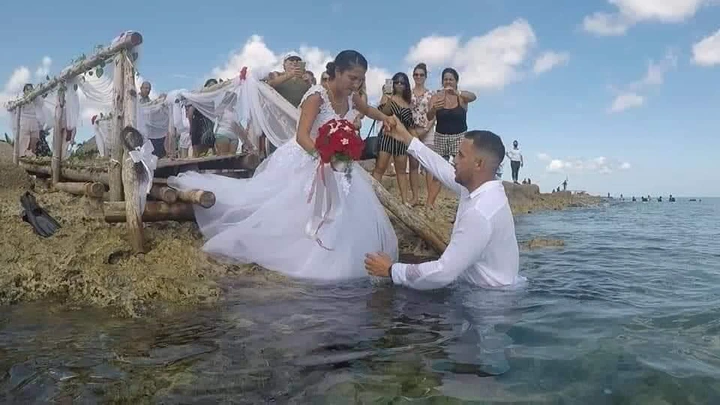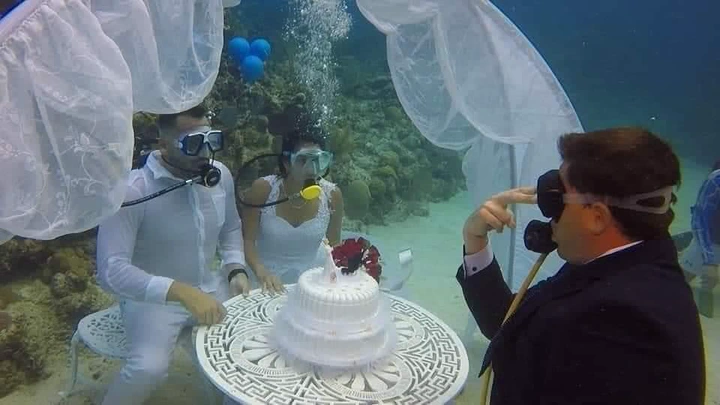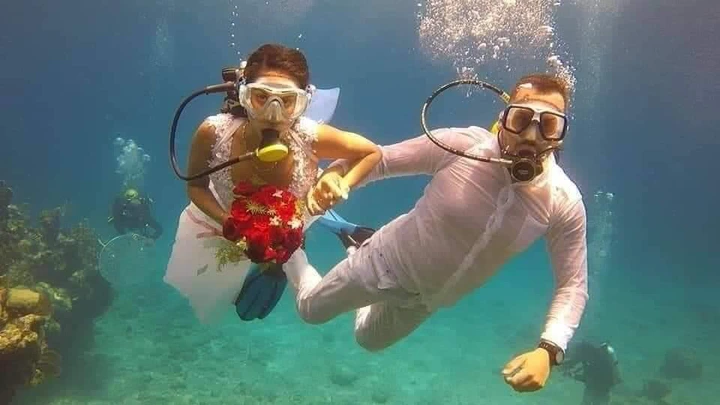 Share…